Marko Georgiev
is a staff photojournalist for The Record, a North Jersey Media daily newspaper. Georgiev's international photo career spans over two decades, on four continents, in six hurricanes and two trips to Iraq for The New York Times. Georgiev is a licensed pilot, biker and sailor and hates selfies photos.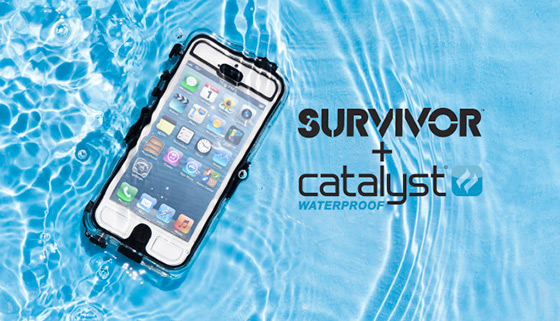 This summer I'm learning how to kiteboard. Immediately I knew I will need a solid case for my new iPhone 5, which after a month of use without any protection is not so shiny anymore. A case was needed!
The Survivor + Catalyst case from Griffin Technologies came in a nice package and a quarter inch thick instructional booklet. It was obvious from the get-go that this case was a serious piece of precise engineering. It feels tough and it looks like a real waterproof case. But looks can be deceiving and and an iPhone insurance was a must. Now my greedy phone provider is charging me extra money, just so I have an option to buy another iphone for $200 in case I drown it. Ridiculous.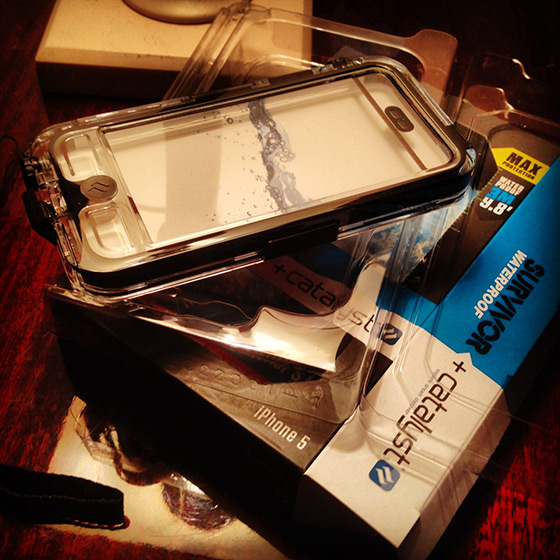 The Survivor + Catalyst case 70-page owner's guide strongly recommends testing the empty case 30 min in water to make sure it doesn't leak. That's exactly what I did. After few fiddling and trials, I finally put the empty case together and dumped it in a water jug. Two hours later, there was not a single drop of water inside. Good for me. The specs says the case is waterproof till 9.8 feet (3m) depth and drop-proof from 6.6 feet (2m) height.
Putting the iPhone in the case for the first time is little bit tricky, but that's only because I thought I could do it all without reading the instructions. The case has three silicone O-ring seals, around the main door, the charge door and the headphone outlet. The main o-ring around the door of the case is obviously the most important one, and proper care was given to wash it and dry it dust-free before installing the phone inside.
A disappointment came when I realized the case reduced the quality of the photos by 30-40%. It showed vignetted softening and it's bleeding light in high contrast situations. After close examination, I realized that the case lens is a bit concave and does not sit flat on top of the iPhone lens.
Despite the significantly reduced photo quality, I decided to put the case to a water/shake test. The weekend came and there was absolutely no wind to kite, so I hit to the road to Atlantic City to visit my buddy who has a pool, a couple of jet skis, and a power boat. Ideal testing grounds.
First test was in the pool, where I realized you can't take photos or adjust anything on the screen while in water. The screen membrane does not recognize wet fingers while under water. I use ProCamera app which does not have the volume trigger option, so I used the native camera app. Making videos is a little easier, you turn on the video before you dive and it works fine, but again, you have to get out of water, wipe fingers and press vigorously to stop recording.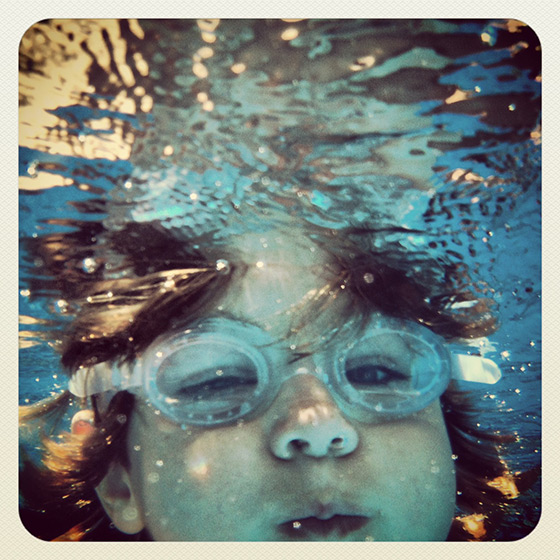 The screen membrane itself is a little thinner than the rest of the case and it reduces the functionality of the touch on dry land, but that was to be expected from a tough case like this. Because the speaker is within the enclosure, any sounds emanating from the phone (music/ringer) are muffled. One work-around is opening the "charging door". By doing so you can hear the sounds much better, though that breaks the water-tight seal. The case has a separate headphones jack that screws in to the case for full waterproof DJ music experience and a wristband which is a must.
Final words: This is a tough waterproof phone case recommended for anyone spending time on the water. It feels like real gear and it held 45 miles an hour while jetski riding, water, and beach sand. None of which did any harm. The wristband is a great addition and its functionality on dry land is enough to use it while boating, jet skiing, sailing, fishing or kiteboarding for those who don't really care about photo quality, which gets lost anyhow when the image is filtered through Instagram anyway.  Unfortunately the quality loss is quite obvious. But, I have to say, having a phone underwater and sharing photos and videos while in the water was a great experience and a welcoming change to other go-pro like devices. The underwater functionality can probably be improved using additional apps with more advanced auto adjustments and selling for around $60 – it's a bang for the buck!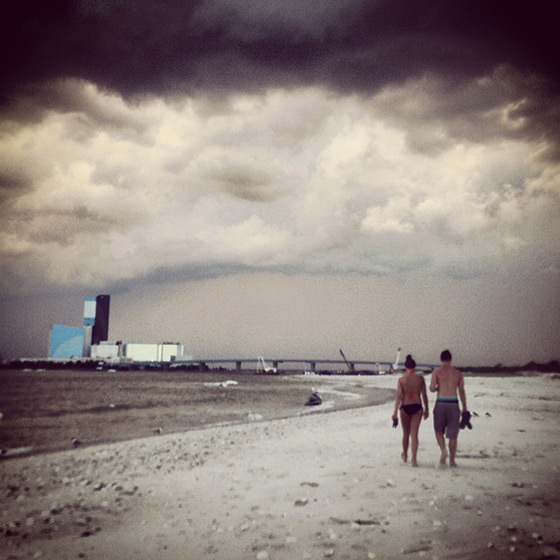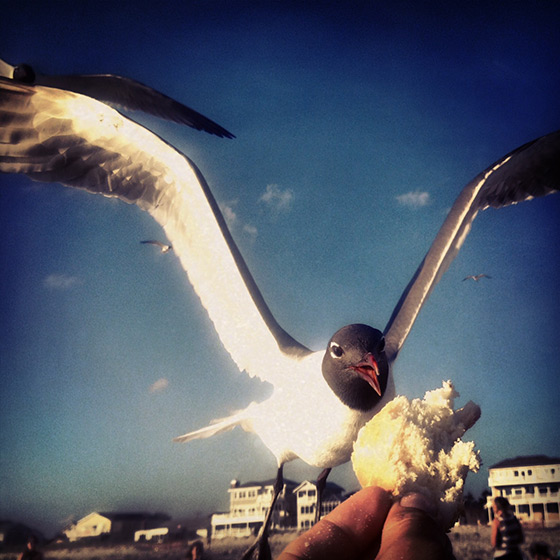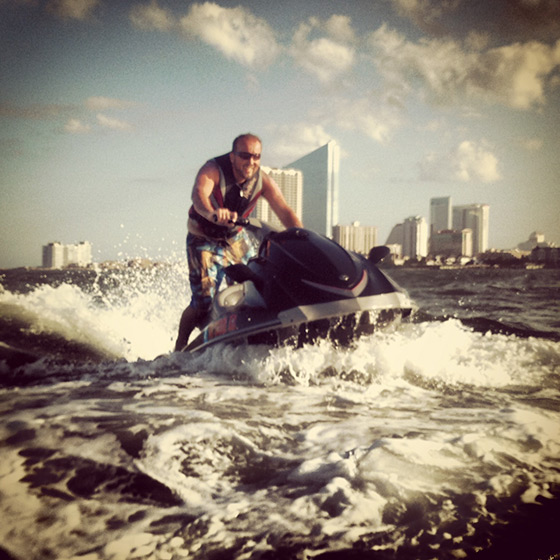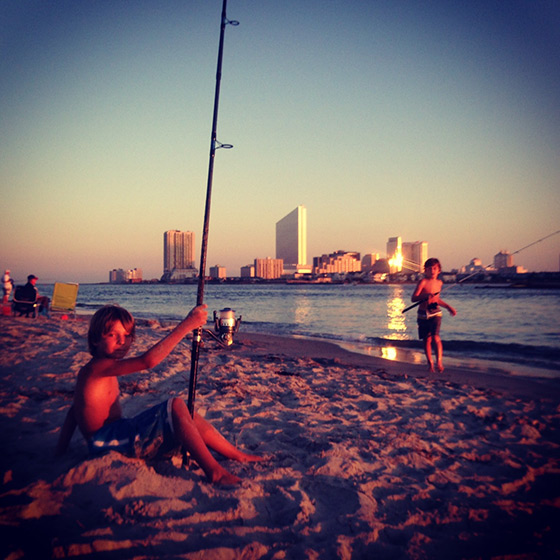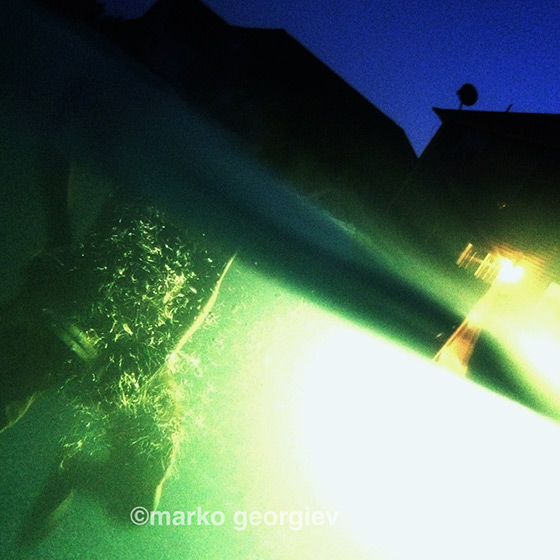 Check more photos taken with the Survivor + Catalyst Iphone5 waterproof case on my Instagram feed #survivoriphonecase, and tune in next week for another waterproof case review.