C.S. Muncy
is a freelance photojournalist based out of New York City with a client list that includes The New York Times, The Wall Street Journal, Newsday, The New York Daily News and The Village Voice. As a freelancer, he's covered such subjects as the BP Oil Spill, the fight for same-sex civil rights, the takeover of the state capitol in Madison, Wisconsin and Occupy Wall Street. A graduate of the Defense Information School, he enlisted in the United States Air Force in 2002 and is currently a photographer with the New York Air National Guard.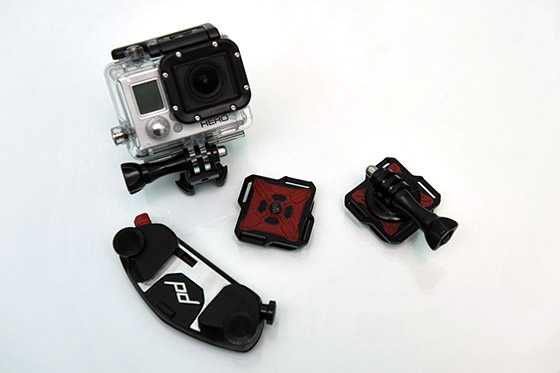 A little while ago I was sent one of Peak Design's Capture Camera Clips, a quick-release system designed to allow you to turn any belt or shoulder strap into a camera or lens holder. It was a neat little, Kickstarter-funded accessory with a lot of potential. After reading all the user and professional reviews Peak Design followed up with the Capture v2, a slightly tweaked and improved version of the original product.
Capture v2 still retains all of the great aspects of the original. You can still mount your cameras or lenses to any belt or strap. The plate is still incredibly easy to mount or remove and is compatible ARCA-type mounts. Finally, it's extremely well built, made of machined aluminum that has taken every beating I've inflicted upon it.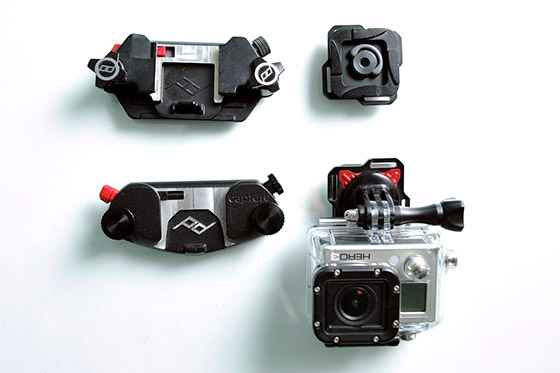 The improvements in the v2 are subtle, but important. It feels like it's been machined with more detail in mind; a lot of the rattle felt in the earlier version is gone. The red release button now features a twisting lock that prevents anyone from accidentally releasing the camera. The knobs are slightly less bulky but are still very easy to tighten. The semi-matte finish on the previous version has been replaced by a textured, matte black finish which I believe makes it easier to grasp and less likely to be dropped. One big improvement has been the addition of a threaded tripod mount, which turns it into a great standard quick-release plate for any tripod or monopod.
I tend to carry a lot of gear; probably more than I should. And while I'm transitioning towards a lighter kit, I still use large, heavy lenses and pro bodies like the D3. The Capture Camera Clip holds them just fine, but I suggest getting a suspended system if you're going to carry multiple items on your belt as your pants are more likely to fail under all that weight before the clip does.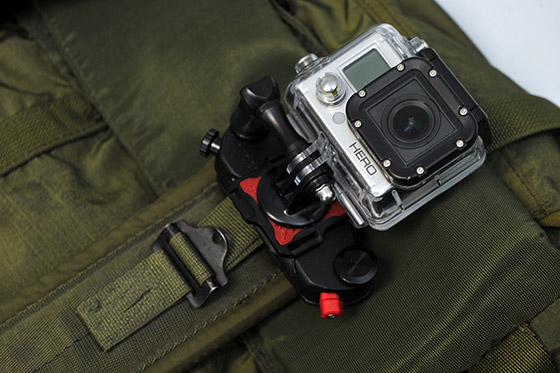 One thing I used my original clip for was mounting my GoPro on my vest. Peak Design has a Capture System coming out designed specifically with the GoPro in mind, which I'll be reviewing once I get the test sample. In the meantime, I would easily recommend the v2 for the same purpose.
All in all, it's a neat little system that has the potential to simplify how photographers carry their gear. There will be two models available, the amateur-level Capture, and the pro-level CapturePRO. More information can be found at Peak Design's Kickstarter page.
PROS
– Simple to use and easy to install.
– Sturdy as hell.
– Plate works with ARCA-system mounts.
– Perfect for keeping smaller cameras within easy reach.
– Great for high-impact environments, sports photographers and journalists.
CONS
– I'll admit, I'm struggling to find any serious flaws in the design. It does what it's engineered to do, which is the best thing you can say about a product.