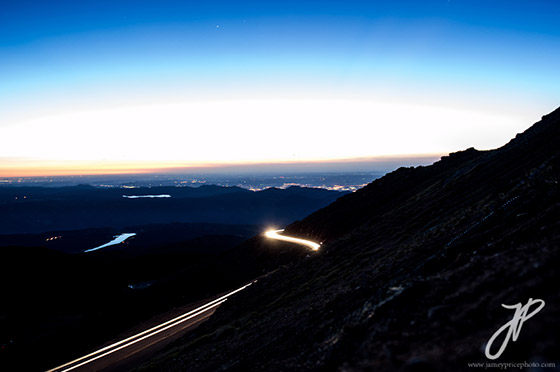 Charlotte, NC-based photographer Jamey Price shares photos of the 91st Pikes Peak International Hill Climb.
There are few things that make my mouth drop these days. In our overly health and safety conscious world where mediocrity is celebrated and dangerous feats are no longer attempted just for the sake of doing them, it really takes something special to get the world's attention turned toward a single event. But Pikes Peak is still one event that makes my jaw drop and a few weeks ago it had the eyes of the world resting upon it for the 91st running of the race to the clouds.
Continue reading and see more photos on Jamey's blog.