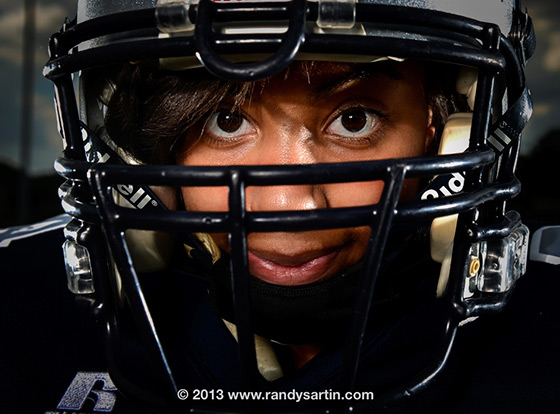 Last week I had the chance to travel to Huntsville, AL to photograph an athlete for MaxPreps. A high school football kicker. Say what? Oh yeah, SHE also plays 3 other sports…

Not only is Kenysha an AMAZING athlete, both her and Mom Kristi are some of the nicest people around. We about wore Kenysha out, it was a long shoot and she had to change uniforms a gazillion times :)

Michael came down with me from Knoxville to assist me and he wound up shooting a bunch of video, which of course I just had to play with a little bit. We also met our long lost friend Tammy in Huntsville and she did an amazing job shuffling gear around for us.
See a video and more photos on Randy's blog.