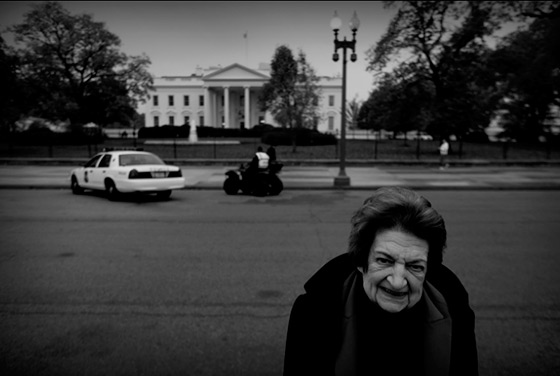 NYC-based photographer Pontus Höök created a multimedia project about the legendary White House reporter Helen Thomas in 2007.
Together with a reporter I met with Helen Thomas in November 2007 to do a story for a Norwegian paper. After the reporter was done with her interview I asked Helen if i could ask her a couple of questions as well. Multimedia in that form wasn't too common back then which made it a little hard to explain to her what I was trying to do. Nonetheless she responded "No problem". I think the piece shows how sweet and big hearted she was. Helen Thomas was a true pioneer and I'm glad that I got to meet such an inspiring person.
See more of Pontus's work on his website and his blog.

If you have problems viewing this audioslide, click here.