By Z. A. Iddon
Every year, a new wave of great talent emerges from photography schools up and down the country ready to practice their craft as graduates. While they might lack years of professional work experience, they more than make up for it with their formal training and ability to look at things in new and innovative ways.
Given that the established photography community is a welcoming crowed, it's always nice to celebrate the works of those who are already giving us a run for our money so early into their careers. What follows is a hand-picked selection of five great shots from last year's student output. Each of the individuals featured here studied at the New York Film Academy photography school – real world education for photographers and other creatives who are serious about putting their talents to work.
Low Key
by Kohichi Ogasahara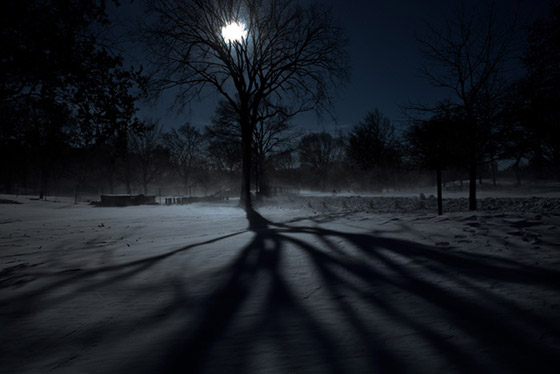 Shooting in low-light conditions outside – namely, at night with only a full moon as an uncontrollable light source – presents its own set of unique challenges. Throwing the intricacies of shadow into the mix makes framing the perfect shot even more difficult.
Ogashara's delicate photo, entitled Low Key, strikes a fine balance between both eerie and tranquil. Every element in the image is captured with clinical precision – from the low-lying fog on the ground to the silhouette of the central tree and the gloomy shadow it creates – but Low Key is a picture that is more than the sum of its parts; this is a master class in capturing temperature and atmosphere on film.
Man in the Alley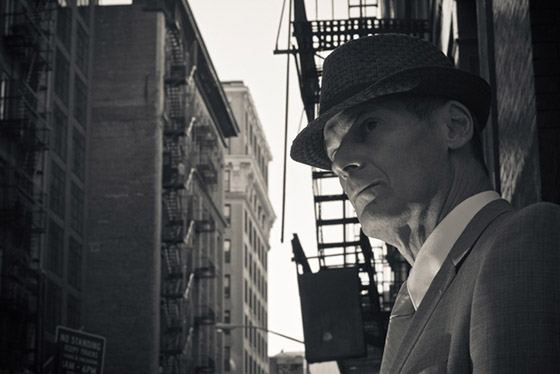 Pernille Brekke Hanssen is a talented Norwegian portrait photographer who has a keen eye for capturing character, as evidenced by her shot Man in the Alley.
It's hard not to immediately get the impression of film noir cinema when glancing at the image, which not only captures the strong character of the guy from a clever angle but also screams NYC with only a few subtle backdrops. Who the man is and what he's up to remains a mystery, but the elusiveness of the shot only adds to the charm.
Untitled
by Sihang Zhang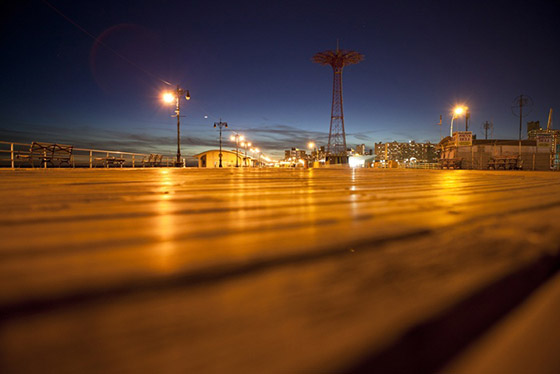 Zhang is a photographer of many talents. The MFA student has a background in photojournalism, so she's equally comfortable with portrait photography and fashion shoots as she is capturing iconic American locations – to represent the latter, we've picked out this neat shot of NYC's Coney Island.
Naturally, tens if not hundreds of thousands of photos are taken of the amusement park every year but it's rare to see it captured from such a unique angle… not to mention without throngs of people milling around in the shot!
Manhatten
by Ursula Farrell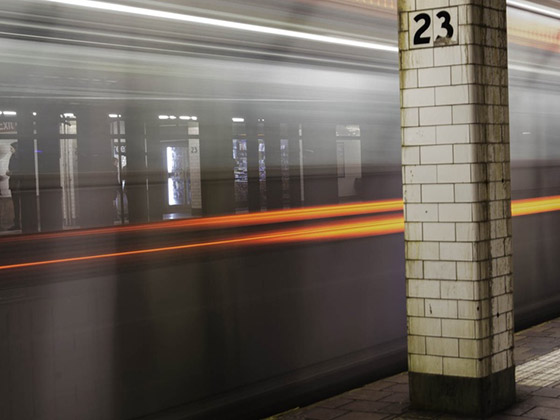 Sometimes just good execution of a simple technique is all it takes to achieve a compelling image. Ursula Farrell captured this great photo of the New York subway system while on a four-week workshop course with the NYFA. Despite being a very straightforward idea, it's a good representation of something many urbanites are intimately familiar with – the high-speed bustle of day to day life.
Ali Nasuhioglu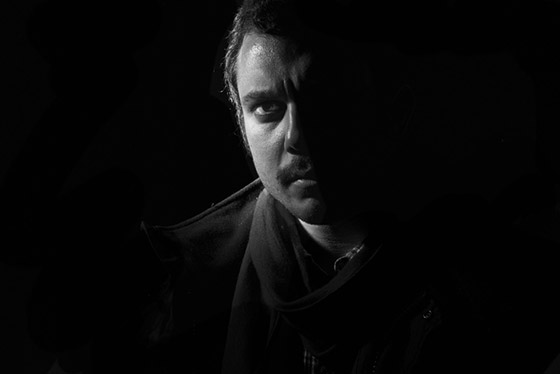 Another striking portrait shot, this time courtesy of model photographer Dominic Senador. The use of such heavy shadow is a bold choice, but one which paid off remarkably well. The subject has a very stern resting face with some distinctly strong features; coupled with the pose and use of spot lighting, this all comes together in the final mix to create a strong impression of the model.
The subject here is a fellow NYFA student that was taken in an on-site studio session.

About the writer:
Z. A. Iddon is a big advocate of film photography and a return to old-school aesthetics. As a professional writer, he proudly works as a lead consultant with the New York Film Academy and is consistently delighted with the great work and innovation its photography students bring to the table.