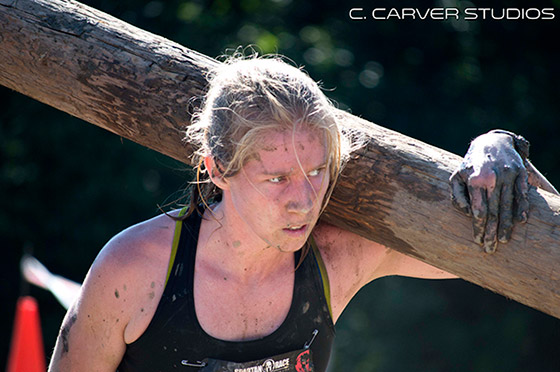 Photographer Callib Carver shot the Spartan Race in Marseilles, Illinois.
It's 8 AM and the first wave of Spartans known as the Elite are released from the starting line. This first group consist of only men, and are allowed 15 minutes before the Women's Elite group is released. An announcer says "We're going to give you 15 minutes before the women's elite begins so they shouldn't catch you." But every Spartan at this event knows being a man or a women has nothing to do with it. This nine mile obstacle course isn't even about being the fastest, it's about having the courage to run it and the will to finish it.

About an hour outside of Chicago is Marseilles, Illinois. A small town with its own obstacle course called The Cliff's Off-Road Park, which hosted this years mid-west Spartan Race. With five groups of roughly 200 people apiece putting their bodies to the challenge for the title of spartan the Cliffs were not quiet this weekend and the right to brag about it.
See more photos on Callib's 500ox page.