The SKB laptop case was exactly what I needed for my most recent location shoot. The SKB case withstood three straight weeks of shooting without a day of rest. And it still looks and feels brand new!  In the past, I would take some type of shooting cart along with me on location to hold my laptop. This always meant bringing along a lot of extra gear along with me just so I would have a laptop workstation no matter where I was. The cart became impractical in most location shooting situations where I end up crammed into a tight space, moving through a city or on a beach.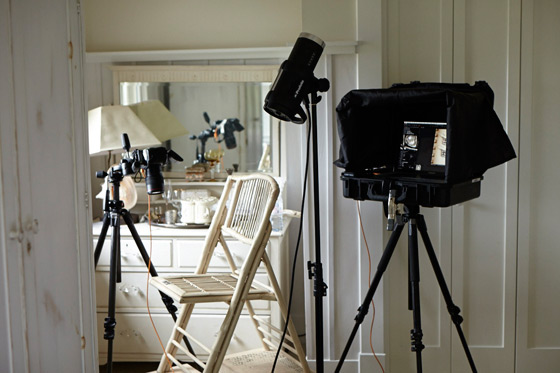 The SKB case allowed me to be extremely mobile while keeping my laptop safe and my screen shaded and hidden from reflections in mid afternoon. The pop up hood was so easy and effective that it really cut down my setup/breakdown time. Setup with this case is virtually instant, as opposed to the Seaport i-Visor. The shade on the back of the hood really came in handy while shooting outside in the sun. My client even complimented the SKB laptop case over the second shooter's Seaport i-Visor Pro.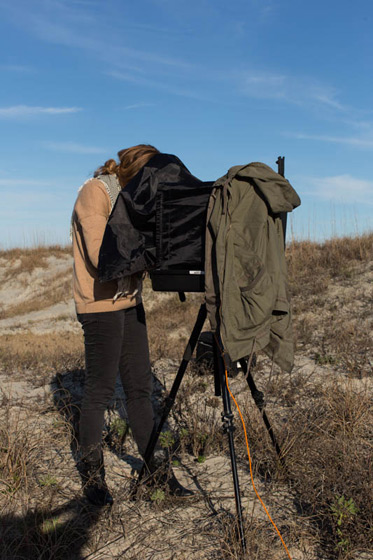 The space underneath the laptop was also very helpful. There was room for CF cards, card reader, grey card, iPhone, external hard drives and small tools. Anything that I consistently was using on set I tried to keep underneath the laptop because of convenience. Also great for laptop charger and tethering cables once you are packing up to move to the next setup.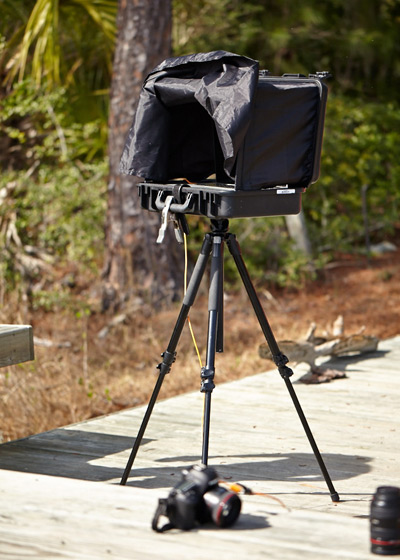 The ruggedness of the SKB laptop case really made me happy with my experience. Gear always gets tossed around when traveling. Whether it's people who don't know or care what's in the case, I never trust anyone to handle my laptop case. The SKB case was so solid and the strap inside held the laptop so securely that I had no problem with packing the laptop with the other gear or letting others handle it. Nothing had shifted or came loose during the whole trip while the case was strapped and closed.
The tripod mount is also extremely clutch! Best part!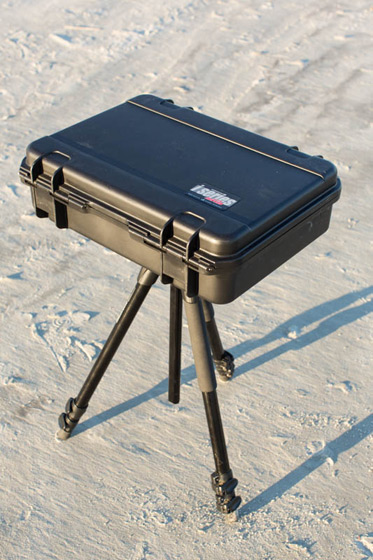 Pros:
– Rugged
– Sturdy on tripod
– Hood
– Storage under laptop
– Velcro belt
Cons:
– Slight wear on plastic where tripod mounted
– Hood could be a little thicker material (light bled through slightly during bright days)