Rob Hart
is an award winning photojournalist who spent 12 years working for the Chicago Sun-Times Media and an Adjunct Faculty of Photojournalism at Northwestern University's Medill School of Journalism. He is as comfortable documenting American history, as your family's history. Rob's work has appeared in US News & World Report, The New York Times, USA Today, The Miami Herald, The Detroit News & Free Press, The Chicago Sun-Times and many other newspapers and magazines. Rob has worked for corporate clients like Adidas and Nike. Rob's work is also on the walls, mantels, mouse pads, frames on desks at work, and refrigerators all over the country.

Brian Powers
grew up outside of Chicago and received his A.A.S. degree in Photography from College of Dupage. When a job working in the lab at Sun Publications in Naperville, Illinois opened up he had no idea how it would change his life. It was there he found a strong passion for community and social journalism that brought him to Western Kentucky University to finish his Bachelor's degree in Photojournalism and New Media. His work has been recognized by the National, Illinois and Kentucky Press Photographers Association's along with the Illinois Associated Press Editors Association and Northern Illinois Newspaper Association. He has been recognized in the College photographer of the year competition and honored to attend the Eddie Adams Workshop Barnstorm XXI. In 2009 he was named Illinois Student Photographer of the year and was recently named 2012 Illinois Photographer of the Year, Runner-Up.
On this episode, we move the show to Chicago where Photo Brigade's very own Pixel Pimp, photo agent Warren Winter of PSG chats with two former Chicago Sun-Times staff photographers Rob Hart and Brian Powers, who were unceremoniously laid off, along with the rest of their photography staff. Nearly 30 in all. Warren gets right down to business as they discuss the meeting where it all went down, how it's effected their lives, the outpouring of support from the photojournalism community, and what's next for them. So sit back, relax, and enjoy this episode of the photo brigade podcast from the windy city!

Podcast: Play in new window | Download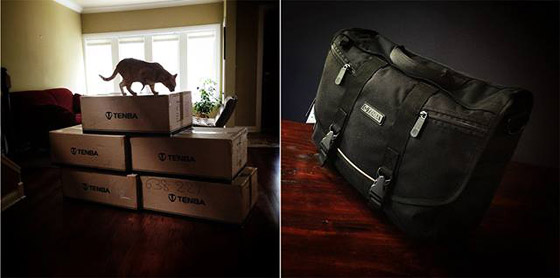 Special thanks to Tenba and Graph Paper Press for generously giving all Chicago Sun-Times photographers a new bag and websites for life.

About the writer:
Warren Winter, aka The Pixel Pimp, is a photojournalism industry veteran with 25 years experience. He's been a Director, Managing Director, Editor, and Consultant, to many major photo agencies including his own agency, PSG, as well as other famous agencies including Polaris, WpN, ZUMA, Sipa, and WireImage. The photographers and newspapers he's represented have seen their work on covers including Time, Newsweek, People, US Weekly, Paris Match, Stern, and Der Spiegel (to name a few), and been featured in every major publication in the world. Prior to this Warren was a freelance photographer represented by Sygma (pre-Corbis) and Picture Group (The original one not the paparazzi joint using that name today).