Brad Mangin
is a freelance sports photographer based in the San Francisco Bay Area. His regular clients include Sports Illustrated and Major League Baseball Photos. After graduating from San Jose State University he worked for several newspapers, including The National Sports Daily (where he was hired by Neil Leifer), before starting to freelance in 1993. Mangin has covered every World Series since 2000 for Major League Baseball, and regularly covers spring training in Arizona for Sports Illustrated. Mangin is a founding partner and managing editor of
SportsShooter.com
, an online community and resource for sports photographers and other working photojournalists. Mangin's first book "Worth The Wait" was published in March of 2011. "Worth The Wait" is the official commemorative book of the San Francisco Giants 2010 World Series season featuring Mangin's photographs from spring training through the final out of the World Series.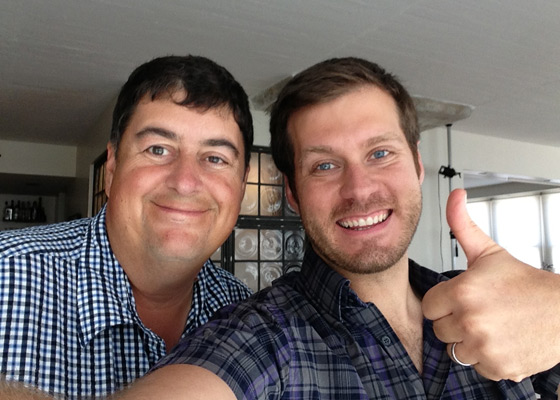 In this episode I chat with my pal and veteran San Francisco Bay Area sports photographer Brad Mangin, who was in NYC this past week to, among other things, speak at the Apple Store in SoHo about his not one, but TWO new books he's just had published. The first, Never Say Die, a book full of all his great photos of the 2012 World Series Champion SF Giants, and the other, Instant Baseball, a book chock full of all his Instagrams from the same season. We talk a lot about the business of photography, the importance of retaining one's copyright, the recent news of the Chicago Sun Times photo staff being fired. We find out how one of my favorite websites, SportsShooter.com, a site he co-founded, came to exist. We also learn about how a an early job at Chuck E. Cheese funded Brad's first camera, a $249 Canon AE1 Program!  So sit back, relax, and enjoy this episode of the Photo Brigade Podcast.

Podcast: Play in new window | Download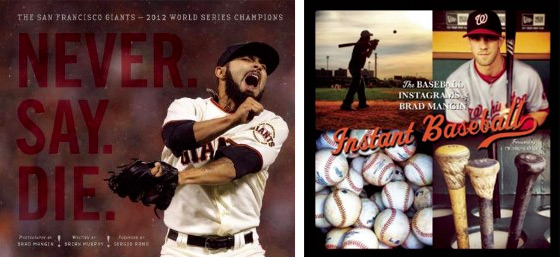 This is our 6th podcast so that means we now have a small archive of podcasts with DP Vincent Laforet, Ohio University's School of Visual Communication director Terry Eiler, documentary photographer Sara Lewkowicz,  Bon Jovi's tour photographer David Bergman, and NYC freelancer C.S. Muncy all available on all your favorite podcast servers, iTunes, Stitcher, SoundCloud, Zune, and Blackberry. Check us out and hit the subscribe button!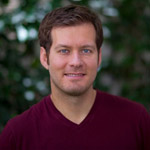 About the writer:
Robert Caplin is a full-time freelance editorial, corporate, and portrait photographer based in New York City and is founder and co-editor of Photo Brigade. He's a regular contributor to the New York Times, Los Angeles Times, and the Wall Street Journal, and his work has been published in National Geographic, Sports Illustrated and Vanity Fair, among others. Robert is a graduate from Ohio University's renowned School of Visual Communication.