Nic Coury
is a photojournalist based in Monterey, Calif. He has had work published in Sports Illustrated, Cycle World and Bicycling magazines, and has shot commercial jobs for Specialized Bicycles, Ferrari and Bugatti. He also covers crime for a local newspaper. In his free time, he drinks too many espressos and wins mustache competitions.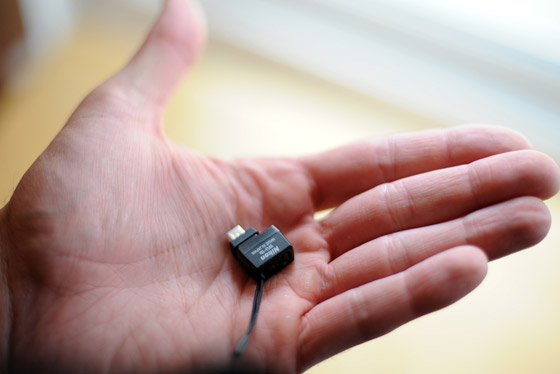 "Man, this thing is small."
That was my first thought when I opened the box from Nikon. Fortunately,a little strap and case that attaches to your camera strap in is included.
The Nikon WU-1b wireless mobile adapter for Nikon smallest full-frame camera—the D600—is small, but powerfully cool. It's smaller than about one square-inch and hangs off your camera strap in order to plug into the mini-USB port on camera.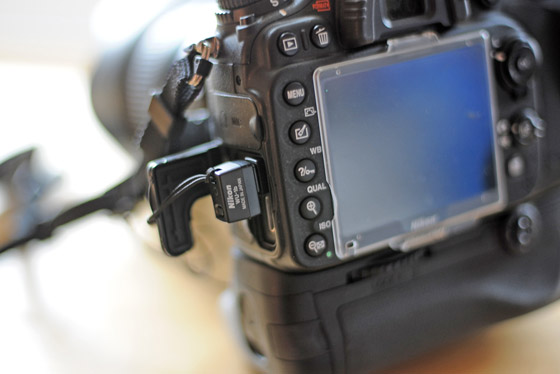 It connects to an iPhone or iPad via a wireless signal. On either device, you have to join the  Nikon WU network under your wireless networks. If you're not overly savvy with technology, make sure to read the manual to figure out how it works. It can be kind of confusing, since you additionally have to download the free Nikon WMU app.
The D600 files are 24-megapixels and it takes about 20-30 seconds to fully complete a transfer from the camera to where I can view and edit it on my iPhone. It's pretty trick technology, which allows me to share decent photos from events and send a few samples to clients on the spot.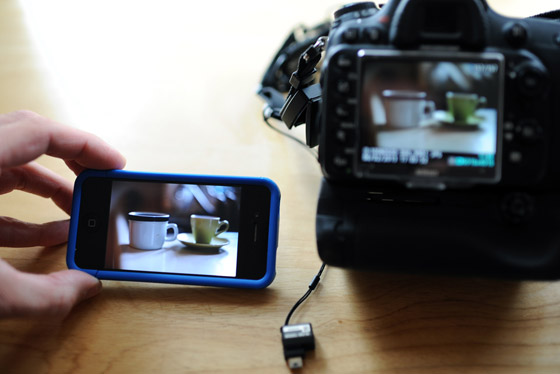 The adapter also allows me to use my iPhone as a trigger for the camera, complete with liveview on my phone, which is useful for super-steady tripod photography.
The only things I don't really like is that when the WU-1b is plugged into my camera, I cannot view the images on my camera directly unless I unplug the unit. That and my fear of losing the tiny adapter.