The last ten years have seen a remarkable increase in the brands and types of tripods and camera support systems available to the average photographer. Once upon a time, you were limited to a handful of choices, most made out of heavy metals and limited to a small number of companies.
Today, you can't throw a rock without hitting a new company producing high-quality gear at affordable prices. The once prohibitively expensive carbon fiber tripods used solely by the pros (or those with well-padded wallets) are now becoming more affordable and available to the average shooter. Ball and video heads, once solely the domain of the advanced photographer, are now are more affordable and commonplace than they once were.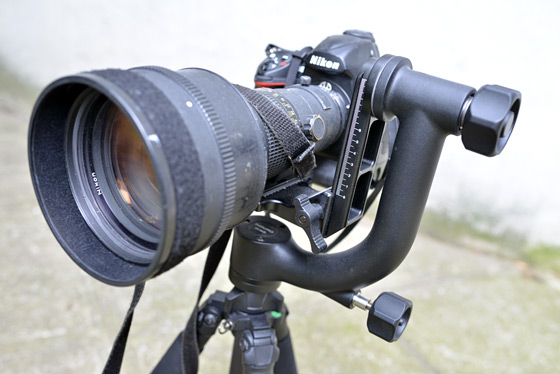 One company that's stood out from the crowd lately has been Induro, whose line of carbon fiber tripods, monopods and advanced heads easily stand up to older, more established companies and products. I recently managed to get my hands on their CT114 Carbon Fiber Tripod and GHB2 Gimbal head, and like many of their other products I was left thoroughly impressed.
Before I dive to deep into the nitty gritty of the gear, let me take you back a year and explain why it's so important to me to own strong, lightweight gear. It's the 2012 Democratic National Convention, and I'm sitting in a two foot by two foot square of aluminum directly to stage right. I've been awkwardly kneeling there for the last eight hours, and every muscle in my body is fried. Why? Because I'm trying to handhold my D3 and 300mm 2.8 in a relatively low light environment. I didn't bring my personal tripod because it was too large and too heavy, and if I needed to be able to move it would have been a huge hindrance. On top of that, the traditional pan and tilt head doesn't move quickly or easily. By the end of the night, my knee was half blown and I had determined to never allow this to happen again.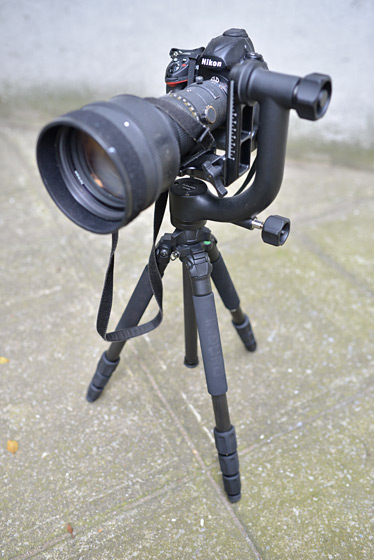 This is where the Gimbal head comes in. While the design has been around for a long time, it's really picked up in popularity as a means to quickly and smoothly move a camera on multiple axis while maintaining a steady footing. Similar to a machine-gun mount, you can track, pan and tilt your lens without giving up any of the stability of a traditional tripod head. In addition, the GHB2 connects to your lens/body via an Arca-Swiss style plate, which makes it incredible easy to attach and remove your camera in a hurry. The Kickstarter-funded Fusion Plate, which I reviewed a few weeks ago, fits perfectly and is permanently attached to my 70-200 VR.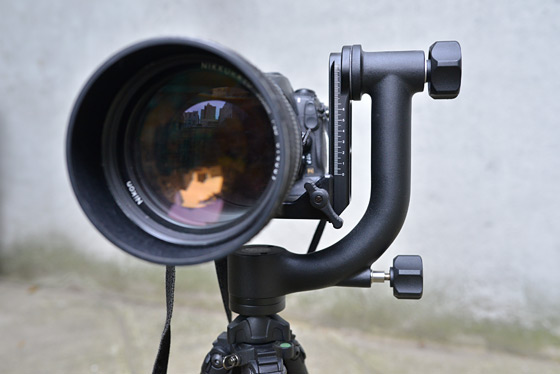 Like many products I've reviewed for the Brigade, I'd seriously recommend this product for shooters who need to be able to travel light, but at the same time need some serious stability. It's not as small as the 3 Legged Thing tripod I reviewed earlier, but it provides a more stable platform for larger equipment and the Gimbal mount works perfectly in a variety of situation. I recently used it to track and take stills of fast moving aircraft while shooting at a relatively slow shutter speed, but it would work just as well at a presser.
PROS:
– Very light and strong. Easily supports my heaviest gear.
– GHB2 Gimbal mount operates fluidly, great for both still and video work.
– Solid construction, and very easy to operate.
– Arca-Swiss mount makes it very easy to remove your camera or lens.
– Less expensive than similar models.
CONS:
– Twist style locks. I rather like flip locks, as it makes it easier to deploy the legs in a hurry.
– Does not come with a strap. The tripod is large enough that a built-in strap would be very useful.