I pretty much own what I need for sports. My bread and butter lens is my 400 2.8 AF-S II that I will have on my D3s (and monopod). I generally will have the 70-200 VR I on my D3 and carry that on my shoulder. I have a belt that I will put my 17-35 2.8 on and will swap out the 70-200 and 17-35 when I need it.
The D300 I only use as a backup or remote.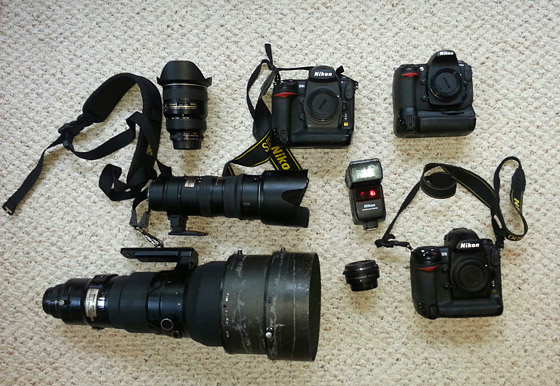 When I was looking for a bag, I decided to get a Pelican Case because I'll be hauling it around and wanted a hard shell case that can withstand just about anything. I chose the 1510 model because it will fit in the overhead bin on a airplane if I ever needed to travel that way. I also wanted a case that had wheels since the 400 2.8 is really heavy.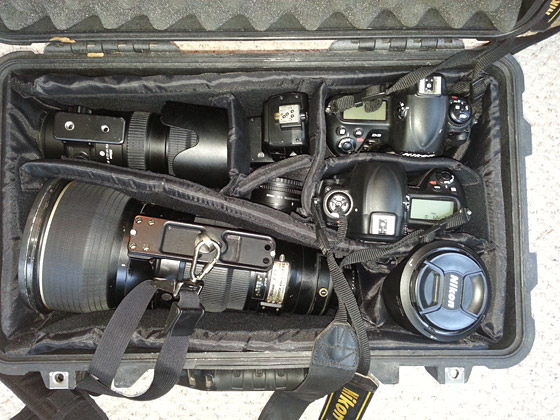 Inside the Pelican:
– Nikon D3s
– Nikon D3
– Nikon 400 2.8 AF-S II
– Nikon 70-200 VR I
– Nikon SB-600 Flash
– Nikon 17-35 2.8
– Nikon 1.4x TC
– Extra Battery for the D3(s)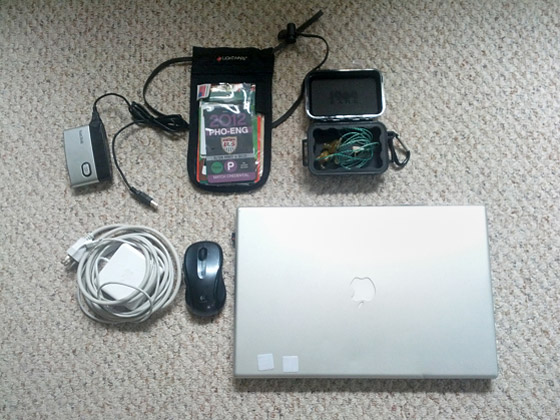 I also have a backpack that I keep all my other stuff in:
– 17″ Macbook Pro
– Mouse
– Power cord
– CF Card reader
– Credential holder
– Custom IEMs from 1964 Ears
– Extra CF cards
– D300/D3s/(AA/AAA) Battery charger (when needed)
Once I get settled in at the venue, I normally get my lenses and bodies out and then lock everything up in the Pelican case. I then secure my laptop to the case with a security cable.