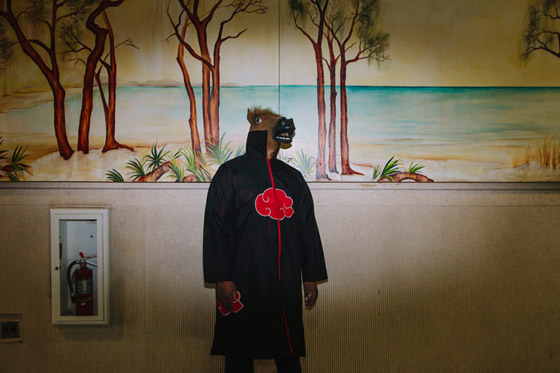 Atlanta-based photographer David Walter Banks shares photos of the Megacon convention in Florida.
This will be the last set of images I'll share from my most recent foray into the fantastical world of Florida tourism. I will be posting a working edit of the larger body of work, 'Florida: Eden Isle', within the next week or so.

The convention scene. No state's tourism would be complete without the convention scene. The dark hallways, patterned carpets, and large sterile ballrooms: in so many ways, they are all the same. The coffee cart at the back of the room keeps the hangovers from the night before at bay while someone drones on in a lecture hall about something that few others in the world have any concern for, save those in attendance. Everyone is a stranger, but you are all a family in some strange way. You all share in some common interest or profession, some need or obsession. You all come together looking for the same thing.
Continue reading and see more photos on David's blog.