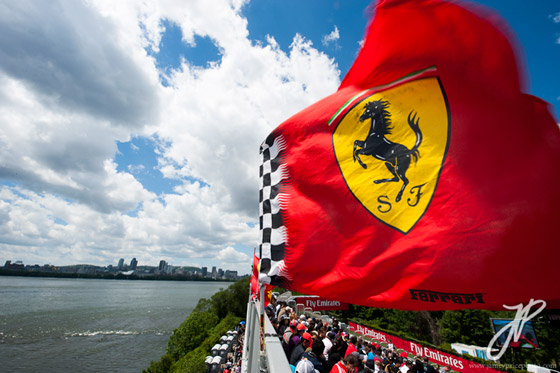 Charlotte, NC-based photographer Jamey Price shares photos of the F1 Canadian Grand Prix 2013.
I love the irony of a scenic island park, lined with trees in the middle of the fast flowing St. Lawrence river in Montreal, combined with the insane decibel level, high octane, billion dollar industry of Formula One. One minute you could be sitting quietly leaning against a tree listening the water flowing by with the birds chirping above you and a groundhog nibbling not 10 feet away, and the next minute your ears are painfully ringing as Red Bull Racing's Sebastian Vettel floors the accelerator letting loose 750 horsepower from his V8 engine.

But that is the what makes the Canadian Grand Prix so wonderful. The irony, the beauty, the power, the fast paced dance of Grand Prix racing on the narrow treelined roads of this island motorsport paradise.
Continue reading and see more photos on Jamey's blog.