Born and raised on Chicago's south side,
Patrick Murphy-Racey
, 48, holds a B.A. in Photojournalism from Marquette University. While in newspaper photography, worked at the Milwaukee Journal, The Palm Beach Post, The Fort Lauderdale News Sun-Sentinel, The Mesa Tribune, and the Knoxville News Sentinel. From 1992-2000, PM-R shot over 700 assignments for Sports Illustrated which include four covers (Rick Pitino, Dekembe Mutumbo, Peyton Manning, and Lane Kiffen). Beyond his extensive editorial photography, Patrick also shoots for advertising, industrial, corporate, and higher education clients such as the University of Tennessee, Adidas, Reebok, Ole Smoky Distillery, The McDonald's Corporation, Lincoln Memorial University, and Dollywood. Patrick has been shooting HD video since 2005 which now comprises about 60% of his work. Patrick is an avid BMW adventure touring motorcyclist and has ridden in 36 States and all of the Provinces of Canada. He rode to the end of the Dalton Highway in Alaska North of the Arctic Circle in 2007 and to Happy-Valley/Goose Bay, Labrador in 2009.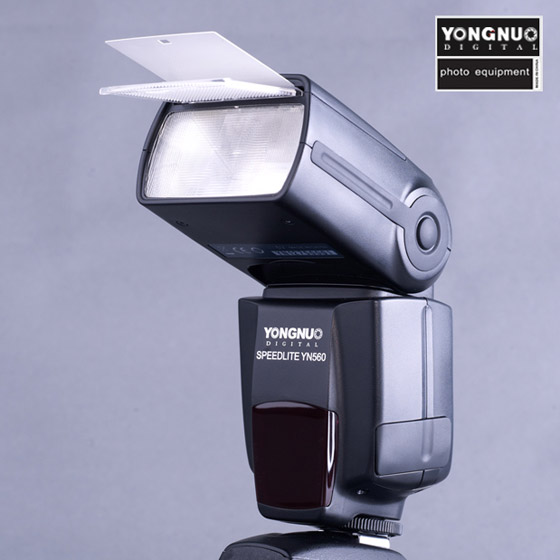 Yongnuo… I know, I know, it sounds like an oriental island in some exotic locale, but it's actually the name of a fast growing Chinese flash manufacturer that is making knock-off strobes that look and feel like anything branded with Nikon or Canon's name. After a few shooters I know began to use these, I tried one myself by picking one up off of Amazon for $85. In short, I'm all in on these little dudes.
If you look at the photo of the flash, you will see the various focal lengths listed from 24-105mm. These also double as the power scale in manual mode for setting the output. You simply press the + button to get more power and the – to decrease it. So simple even I could figure it out as I hate reading the often comical instruction manuals translated in China. It's actually much easier and faster than to hit + or – instead of trying to move through all the various modes on the name brand flash units, fighting with the mostly automated systems to get manual control.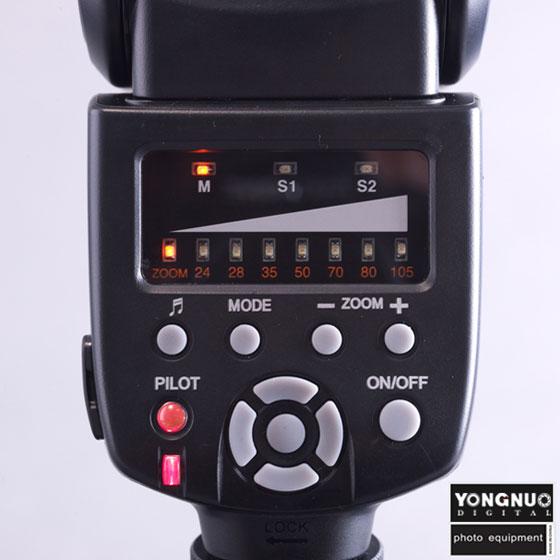 On the side where you can plug in an external battery unit, there is a PC outlet just like on the Nikon strobes so you Canon people should be excited about this–connecting a pocket wizard is a cinch with a $4 cord.
But if you really want to be impressed, pick up a Yongnuo radio remote system for another $30 and just go wireless on the cheap . It makes shooting the D600 really make sense as there is no PC outlet, but I digress… In the S1 and S2 modes, the power still is controlled by the LED's across the zoom range but a slave feature activates. This allows you to put many of them in a light bank set to sync with a main unit. The recycle time is very short even at full power; I'm using lithium AA's in mine and have had no problems with it overheating so far. And this brings me to my last point: For the cost of one Nikon SB-910, you could afford to buy 9 of these 560's and still have enough cash leftover to pick up a cheap radio remote.
Others will be quick to point out that there is a LCD (vs. LED) version of this called the 580II but I actually prefer the straight 560 because the LED's are easier to see in bright sunlight and all of us have LCD's that no longer work anymore — they don't do so well getting knocked around. I believe that they are both the same output and performance–just the fancier back makes them cost more and get the II designation. So far, I have shot many portraits with the Yongnuo and both came out very well, considering the cost.
This is my Yongnuo 560 into a medium Chimera on a simple portrait assignment the other day. The light is consistent in terms of color temperature no matter where the power is set–another thing to like!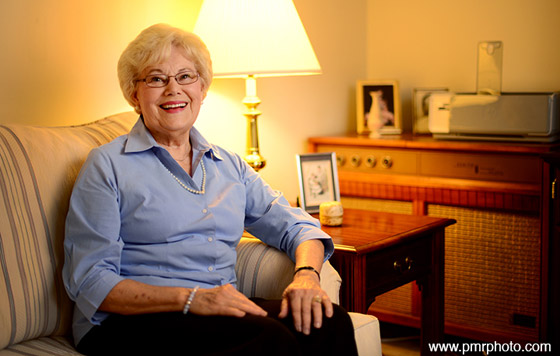 The other day I shot an assignment for the local law school in two places. The first location was all run and gun as a generous donor toured the school and the second location was a high ceiling, dark restaurant where they always put the podium against a wall of windows that looks out onto the river. Many people were there with DSLR's as is the norm these days. One woman, who was shooting with a Rebel with an 85mm f/1.8, remarked to me, "you must get great photos with such an awesome camera." I just smiled politely because the reason I was getting decent stuff wasn't because of the D3s in my hands, it was because of my cheap Chinese flash/radio combo mounted on top of a C-stand. People slay me….