C.S. Muncy
is a freelance photojournalist based out of New York City with a client list that includes The New York Times, The Wall Street Journal, Newsday, The New York Daily News and The Village Voice. As a freelancer, he's covered such subjects as the BP Oil Spill, the fight for same-sex civil rights, the takeover of the state capitol in Madison, Wisconsin and Occupy Wall Street. A graduate of the Defense Information School, he enlisted in the United States Air Force in 2002 and is currently a photographer with the New York Air National Guard.
In this episode I chat while taking a stroll in Central Park with C.S. Muncy whose name you may have seen from his many gear reviews and photo features here on The Photo Brigade. C.S. is a Manhattan-based freelance photographer for various publications like The Village Voice, New York Daily News, New york times, Wall Street Journal, and Newsday. He's also a hustler because not only does he chase spot news and protests, but also he's an active duty Air Force photographer by day and commutes daily between his base on Long Island and his apartment in New York's East Village.

Podcast: Play in new window | Download
Some topics we cover:
• Why he got into photography in the first place, which was girls.
• Getting started in NYC by making contacts and working for various publications.
• His work covering the Occupy protests in the city to make a name for himself.
• His current transition from chasing calamity to quieter subjects.
• The education he received as a used camera salesman at BH Photo in New York which led to his camera collection from rescuing the junk cameras.
• Great business topics like diversifying your skill set and client base.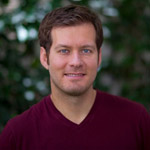 About the writer:
Robert Caplin is a full-time freelance editorial, corporate, and portrait photographer based in New York City and is founder and co-editor of Photo Brigade. He's a regular contributor to the New York Times, Los Angeles Times, and the Wall Street Journal, and his work has been published in National Geographic, Sports Illustrated and Vanity Fair, among others. Robert is a graduate from Ohio University's renowned School of Visual Communication.