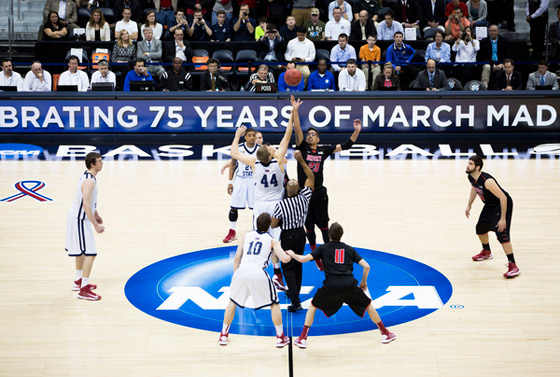 Springfield, MO-based sports photographer David Welker covered the Drury Panthers as they traveled to Atlanta for their first DII Men's Basketball National Championship.
What a year! I can now say that I have been fortunate enough to document two championships in the same year. I was sent by the Springfield News-Leader to document the Drury Panthers men's basketball team as they made their way to Atlanta, Georgia for the Division II National Championship game. The Drury Athletic Department was very accommodating in getting me the best access they could for their run at the national title.

This season has been a magical one for the Panthers as they made history throughout the postseason. They have only won one National Championship in their history, in 1979 at the NAIA level. They had never been to an elite eight, final four, or national championship at the DII level. Needless to say, that has changed now.
Continue reading and see more photos on David's blog.