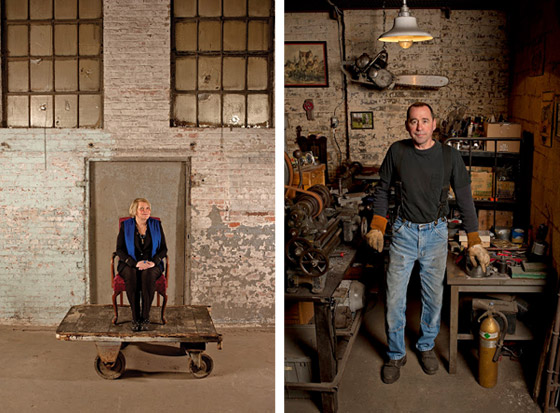 Virginia Beach-based photographer Rich-Joseph Facun took photos for an article about an old bakery in Norfolk that turned into an art space.
If walls could talk I am certain much of our personal and national history could be revealed and the need for history books might cease to exist. Well, maybe that's too much of a stretch but you get the picture.

, looks at the history of the brick and mortar at the once thriving Daylight Bakery built in 1923. In its heyday the little Norfolk plant was producing bread for dozens of neighborhood markets throughout Hampton Roads. However, by 1963, with suburban sprawl, growing pains and a union dispute, the little bakery closed their doors.
Continue reading and see more photos on Rich-Joseph's blog.