It took a degree in Economics, a M.B.A. and five years sitting under corporate, fluorescent lights for Lisa to really figure out what she wanted to do in life; take photos.  After studying photography at Boston University's CDIA, she started her business and is now an emerging freelance editorial, commercial and documentary photographer and assistant in Baltimore, Maryland and beyond.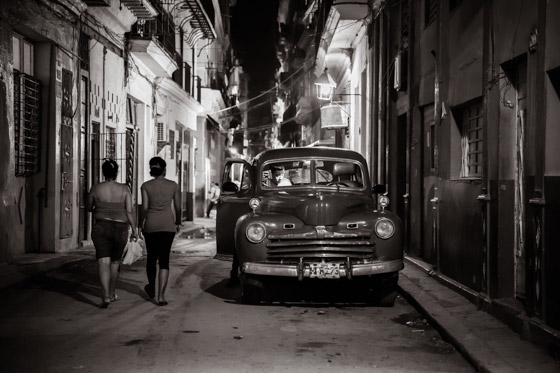 After a year of planning, practicing Spanish, researching, talking to others who have gone, reading books by Yoani Sanchez and David Alan Harvey, studying other photographers' work, and an interview with a local Cuban restaurant owner and escapee, I felt ready. I felt ready to pack my camera bag and make the not-so-legal trek from Baltimore, Maryland to Havana, Cuba with my friend and very talented fellow photographer, Alison Harbaugh. Aside from the planning and research, we also covered also our bases from a logistical and safety perspective. I made reservations at multiple casa particulars, had the address and phone numbers of the U.S. Consulate and ally embassies, arranged for a fixer, and wrote a detailed contingency plan for our husbands to execute if they didn't hear from us in 72 hours. From a photography perspective, we planned to work on an inspiring joint multimedia project along with our own side projects. We were ready and excited to fly to our destination under the radar and begin the adventure. The adventure, however, didn't go exactly to plan, and for that I'm very grateful.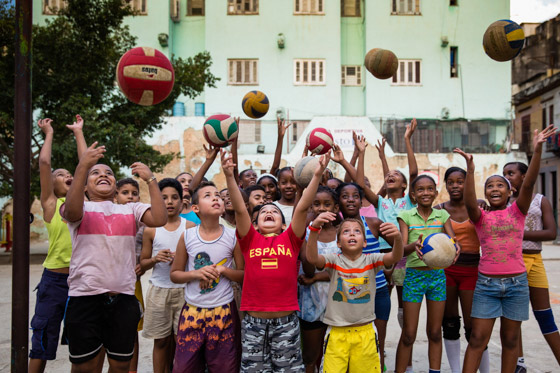 Things got interesting when we arrived in Cancun. We had to buy our flight to Havana in cash and we came prepared with hundreds of Canadian dollars. The Cubana Air kiosk, located outside of the international airport annex, however, was conveniently only accepting Mexican pesos. We had to sweet talk a security guard to let us back into the international annex so that we could exchange our Canadian Dollars for Pesos at a horrible exchange rate. Luckily, we made the flight to Havana as they were boarding.
When we landed in Havana, things continued to get interesting. Havana customs was dimly lit with fluorescent lights, had multiple non-moving lines packed with gorgeous Danish girls, and just had a generally eerie feeling to it. After running our bags through security, the customs agents asked to see our passports, had a hushed conversation, an eventually let us through to get in line. The customs agent checked my papers, stamped my visa and let me though to the second x-ray machine. They checked our passports again, had another hushed conversation, and let us by. We thought we were home free until a agent in a mini skirt and fishnet stalkings stopped Ali and escorted her to a table. Oh no. The fixer is waiting for us outside, they might detain my friend, what if they take her gear, and what if we get deported, were all thoughts running through my head. After an hour and a half of questioning our motives and if we were there to shoot "political events", they documented every piece of Ali's gear and let us go. We were exhausted, hungry and relieved. To no surprise, the fixer was nowhere to be found outside, so we had to make our first of many negotiations with a taxi driver.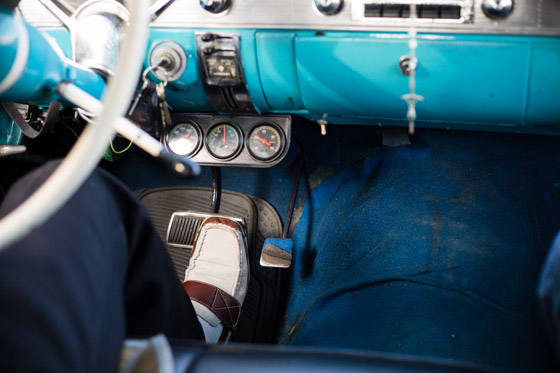 Even though we were prepared, it was very challenging to process the sights of the city as our taxi drove us to Habana Vieja. Many areas looked like a war zone. The buildings were crumbling and looked as if they would collapse at any moment. Many of them are original Spanish builds from the 1800s and have barely held up due to makeshift bandaids over the years. The simultaneous feeling of sadness, confusion, awe, anger, happiness and appreciation coupled with hunger and a days worth of travel were enough to legitimize an almost silent cab ride.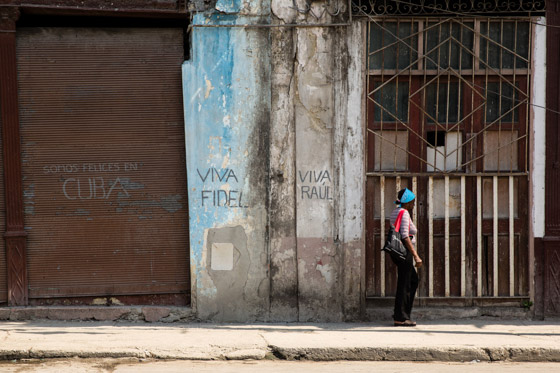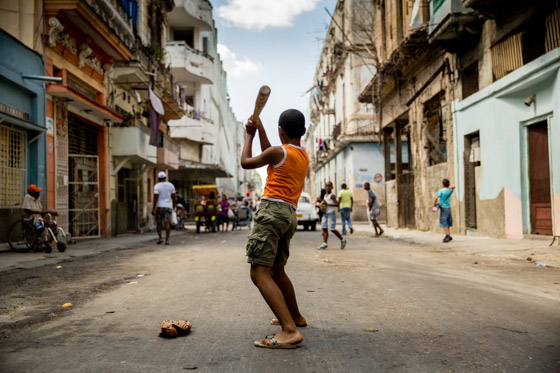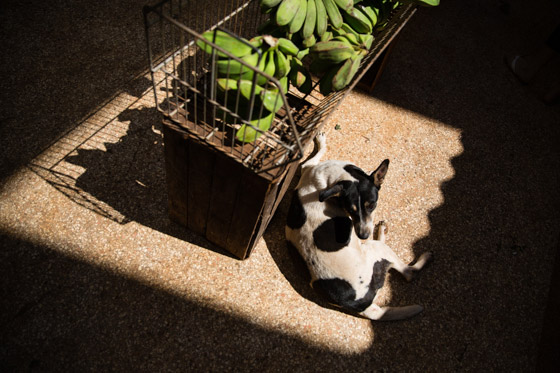 The first few days were spent wandering Habana Vieja and from a visual and cultural perspective, it was sensory overload. It didn't take long to throw the multimedia project idea out the window, and it definitely took some time for me to adjust, get comfortable and get photographically creative. The Cuban people are very poor, have monthly rations of food which lack nutrition and substance, are politically oppressed, essentially trapped on the island, and many of them, especially the younger generation, are ready for change and access to information. It's a very interesting time for Cuba and there are many economic, social, and political factors that are evolving and influencing the future of the country. We didn't get to travel outside of Havana as originally planned, but I think it's safe to speak for both of us when I say that we had an unforgettable experience and really grew as people and as photographers. We watched the sunrise, watched the sunset, met people from all over the world, heard incredible stories and music, and documented every second of it. It was clearly evident where socialism failed the Cubans (i.e. the existence of extreme gaps in social class, the food crisis, reliance on the black market, the condition of infrastructure, and willingness to risk their lives on a raft), but the people are doing what they need to do to make things work and live another day. That is was what truly inspired me.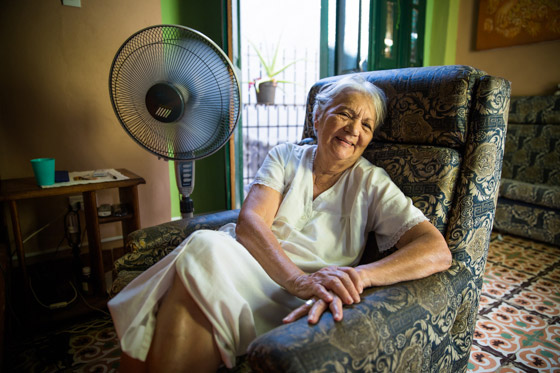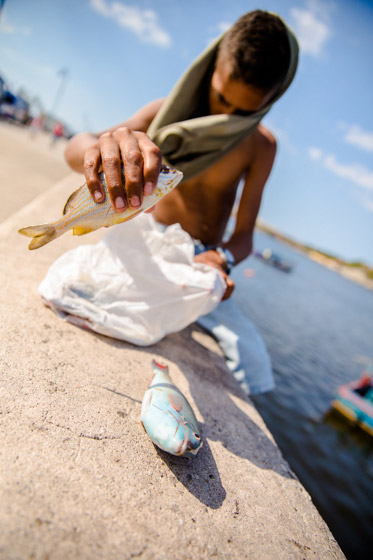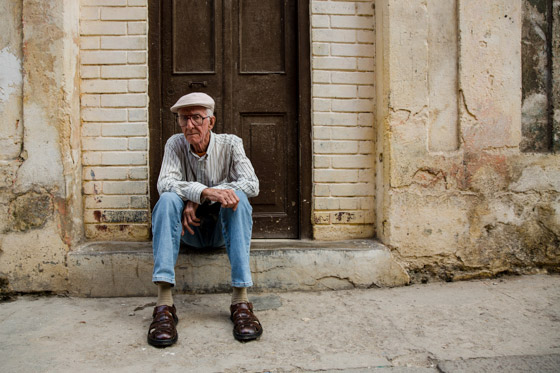 I could write about the details of this trip for days, but I really wanted to conclude with some advice for photographers, or anyone for that matter, when traveling:
1) When sh*t hits the fan, stay calm so you can think logically and rationally about your next move
2) Lower your expectations and don't put too much pressure on yourself – relax and just be
3) Listen, observe and absorb – you'll be surprised how much you learn and how much you see when you do
4) When things don't go according to your itinerary, keep a positive attitude and just go with it – you might discover something amazing
5) Talk to everyone you can, make friends, share stories, and stay in touch
6) If you have a travel companion, it's extremely important to make time to shoot solo
7) Ask permission before taking someones photo – – make a connection with your subject
8) Keep an open mind at all times
9) Keep a journal of what you do every day – its almost impossible to keep every detail of every day in your head
10) Be smart, be aware of your surroundings and stay organized, but most importantly plan for the unexpected – or better yet, welcome it.