From time to time I get editorial and portrait assignments from my editors, and the majority of these stories I'm required to shoot at a specific location; someplace that connects back to the story. Shooting like this in New York City can sometimes be difficult, and you can't always carry around a complete studio setup. Between the battery, stands and heads, it can prove problematic to light a scene the way you want. For the most part, I get around this by packing a couple of SB-900's and SB-800 flashes and take advantage of Nikon's Creative Lighting System and for light modifiers, I often use collapsing softboxes and reflectors. Much of the time, though, these can be uncomfortably bulky.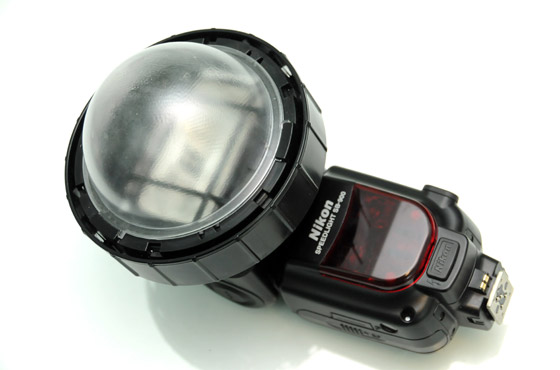 A few weeks ago I was sent a new light modifier, the SpinLight 360. Unlike other modifiers, this design is unique in that it has a basic breech-lock mount that remains attached to the flash and offers a series of different attachments that you can easily remove and reattach. The kit I received came with a:
1) Snoot
2) Half Dome
3) White Full Dome
4) Clear Full Dome
5) Several black bounce cards
6) Several white bounce cards
7) Several gel disks
One thing I immediately liked about this setup was that the ring assembly, which kept the modifiers and domes to the flash, locked firmly to the flash head and remained in place. The velcro tied around the head and rubberized grip meant that I could pick up the whole setup (minus the camera) by the assembly and not have to worry about it coming loose or dropping. The ring assembly also allowed me to mount several modifiers: for example, if I wanted to hit the subject with diffused light from one side, without lighting up the rest of the room, I can mount a bounce card behind the white dome and direct it as desired.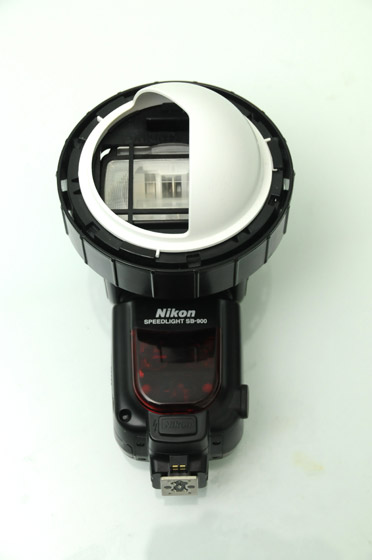 The best part of the SpinLight system is its simplicity. For photographers who work primarily in editorial and location portrait work, you can tie the assembly down and forget it. It's not huge, it's not super bulky- you can carry a couple of them around in a basic bag and be ready to shoot in minutes. There's no ridiculous setup time eating into your shooting schedule. It's also not nearly as likely to draw undesirable attention to you like a portable umbrella or softbox might.
I do have one or two minor issues with it. The bottom of the ring assembly appears to allow a small amount of light to leak out, and while this loss is in all likelihood negligible, when you're shooting in a low light environment you want to be able to control and direct every stray bit of light exactly where you want. In addition, I'm incredibly rough on my gear. People who follow my reviews and articles know that I put my equipment through a phenomenal amount of abuse. The plastic used is sturdy enough for 99% of all shooters out there, but I would have liked plastic that's a little less crisp. Plastic that's slightly more malleable is less likely to fracture under a hard impact. Of course, these are incredibly minor complaints in the long run, but I would love to see them addressed in future models.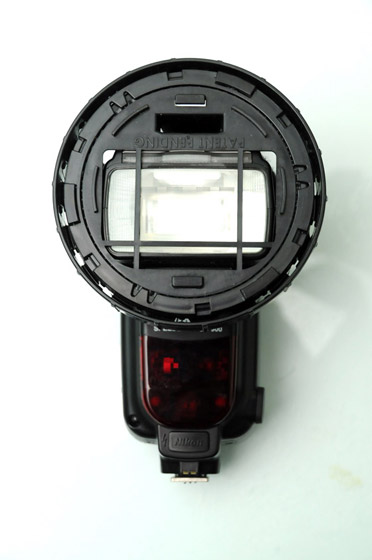 For any shooters looking to take full advantage of their flashes and wireless lighting systems should consider adding SpinLight 360 to their equipment harem. They've just recently added several grid modifiers, and I definitely look forward to anything else they've got on the horizon.