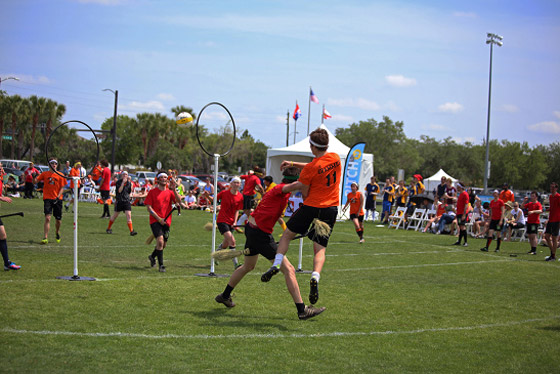 Orlando-based photographer Steven Barnhart shot he Quidditch World Cup in Kissimmee, FL.
Quidditch, the high flying sport of Harry Potter, has had a real world equivalent since 2005 when students at Middlebury College in Vermont figured out how to play a ground based version. Eventually they formed the International Quidditch Association, which held its World Cup on April 13 and 14 in Kissimmee, Fl.
Continue reading and see more photos on Steven's blog.