Sara Lewkowicz
is a native New Yorker currently working toward a Master's Degree in Photojournalism from Ohio University at Athens. She attended the University of North Carolina at Chapel Hill for her undergraduate education, where she majored in journalism with a focus in visual communication. She has shot assignments from her bedroom window, and traveled as far as the Middle East and South America for others. Her work has been published by the Baltimore Sun and various other publications, as well as by a number of Latin American non-profits and NGOs. She loves bagels and lox as much as she loves Carolina Barbecue, and roots for the Tar Heels and the Yankees knowing full well that she will be resented for both allegiances. She recognizes that haters will, indeed, hate. She enjoys yoga, cooking, nail polish, quoting the Big Lebowski at inappropriate times, and hating the Blue Devils.
In this episode I chat with Sara Lewkowicz who is a talented graduate student at Ohio University's School of Visual Communication. If you don't recognize her name, you may have seen her recent project in which she bore witness to an act of domestic violence between a young couple who she was documenting in Lancaster, OH as part of a class project. The incident she documented was published by Time Magazine and other worldwide publications both online and in print. This exposure gave the world a peek into the harsh reality of domestic violence and what battered women face on a daily basis. We chat about her class project that's helped create an international debate on the topic and on a more more personal note, Sara responds to a debate that many viewers have criticized her for documenting the incident rather than intervening.

Podcast: Play in new window | Download
Other topics we cover:
• Her beginnings at UNC as a psychology major and as she transisitioned to journalism as a writer, and eventually found her calling in photography.
• How Insturctor Pat Davidson encouraged her to take a photography class.
• How social media turned her class project viral after applying for a grant from FotoVisura.
• Why you should value your work and skill and not sacrifice exposure over getting paid for your quality content.
We're now available on all your favorite Podcast servers! Subscribe to us on iTunes, Stitcher, SoundCloud, Zune, and Blackberry!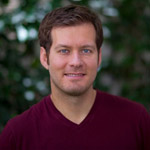 About the writer:
Robert Caplin is a full-time freelance editorial, corporate, and portrait photographer based in New York City and is founder and co-editor of Photo Brigade. He's a regular contributor to the New York Times, Los Angeles Times, and the Wall Street Journal, and his work has been published in National Geographic, Sports Illustrated and Vanity Fair, among others. Robert is a graduate from Ohio University's renowned School of Visual Communication.