One of the most difficult things about shooting on the run is knowing how to parse down your gear to the absolute necessities. If you're sitting for hours in a car driving from one scene to the next with no idea of what to expect, it doesn't help to be weighed down by fifty pounds worth of accessories you don't really need. Typically, this means two bodies (sometimes three, though not usually,) three lenses and some kind of support with at least one pocket in my Chestvest in reserve for items like a police scanner, notepad, batteries or protein bars.
The thing that tends to stick out most in this collection is usually the support. Even the lightest tripods are too bulky to regularly carry with you, and (up until now) all of my monopods have been too long to keep strapped to my vest or at my belt. Recently though, Induro sent me their CM25 Carbon Monopod for testing, and so far I've been very impressed. Unlike my personal monopod, it folds down to an extremely small size (it's less than 17 inches collapsed and 58 inches fully extended) and doesn't hang off my hip like a cavalry saber when I'm on the move. Also, while aluminum or magnesium monopods are relatively sturdy, they really don't hold a cup of water when compared to the saved weight and strength that carbon fiber does. It even comes with a great nylon holster that keeps it tied securely to your body; my old monopod I would attach with a carabiner clip that would inevitably smack against my thigh or camera. The thread mount is also reversible, meaning you can use it to attach directly to any camera, or to attach to a ball or video head.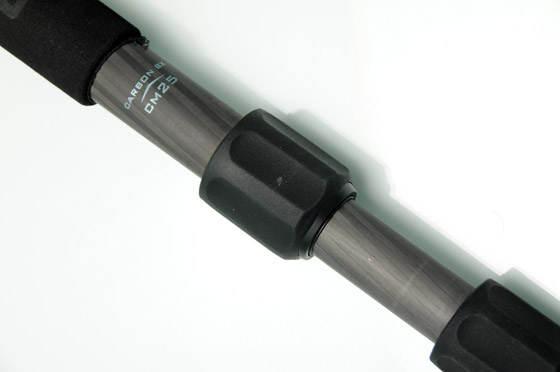 My only point of contention comes from the rotating locks. Rotating segment locks are not at all unusual and offer a bit of protection when compared to tab locks (I've broken several over the last few years) but they also take an extra moment to extend. In my line of work, every second counts. It'd be nice if there was some kind of middle ground, but for what you're getting in terms of durability this is an extremely minor quibble.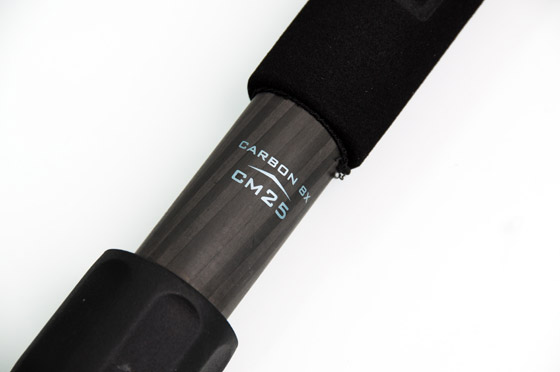 That said, at $110 the CM25 is an extremely sound investment. If you do a lot of work involving low-light photography (like news, sports or concert shooting) a monopod can mean the difference between a blurry image and a tack sharp shot you'll feel comfortable sending to your editors.