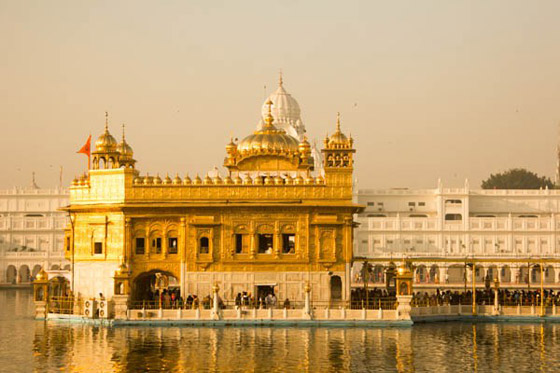 Photographer Jamie Thrower is visiting India and took some photos and portraits of early morning at the Golden Temple in Amirstar, Punjab, India.
Shining in the early morning light, the gilded temple left me speechless at first glance. Many pilgrims who come here talk about a transcendent vision as they first set eyes upon the golden monument as well as miraculous cures by the touch of the water in the pool of nectar in which the shrine stands. This water is purified and filtered and many Sikhs drink, wade or immerse themselves in the holy water, a cleansing and purifying ritual.
See more photos on Jamie's blog.