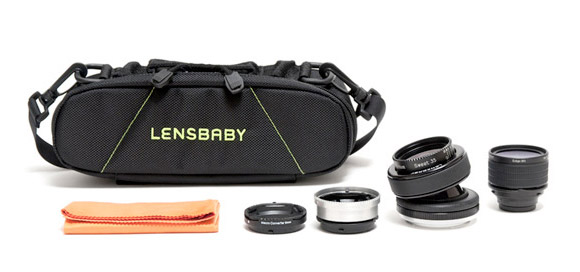 Ryan Hodgson-Rigsbee
is a photographer based in New Orleans and Chicago. He grew up in Chicago, raised by social worker parents, and studied photojournalism at Ohio University's School of Visual Communication. After graduation in 2005, Ryan worked as a staff photographer at the Orange County Register until 2007 when he left the newspaper industry to return to Chicago and work as an independent photographer and tutor for low-income kids. While in Chicago, Ryan began a number of personal projects that he is continuing to pursue since moving to New Orleans at the end of 2011.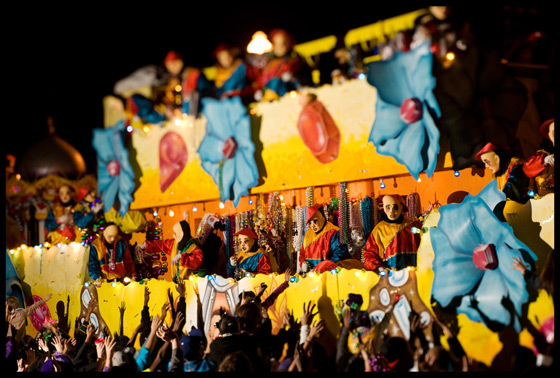 When the Photo Brigade asked me to test drive the Lensbaby kit, my first thought was how it would it affect my normal shooting practices. I was gearing up to document this year's Carnival Season in New Orleans, which presented an interesting opportunity.
I was interested to see how the images I'd make with Lensbaby would integrate into a series that featured images shot with my standard lenses. I also wondered about the quality of the detail in the image.
A minimalist at heart, I tend to work with one body and a 50mm while also carrying a 35mm and 85mm lens when I've got the extra space. Especially during Mardi Gras, I try to travel with minimal weight while shooting around the city, because I am usually on my bike and covering a lot of ground by foot.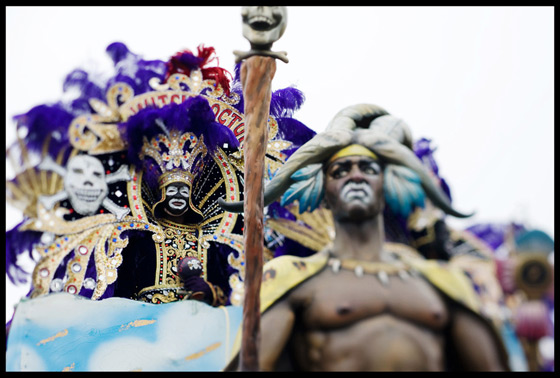 The Lensbaby Pro Effects Kit arrived in time for the final week of Carnival. The kit included a 35mm, 80mm, Composer Pro lens body and a macro modifier, and came in a pouch that could attach to a utility belt.  The lens works by allowing the shooter to manually move a spotlight of crisp detail around the frame, while the rest of the image is rendered blurry, a quality similar to a tilt shift lens. The actual size of the lens is about that of a small fist and comes with a protective container, which made the kit easy to pack but tricky to switch in and out.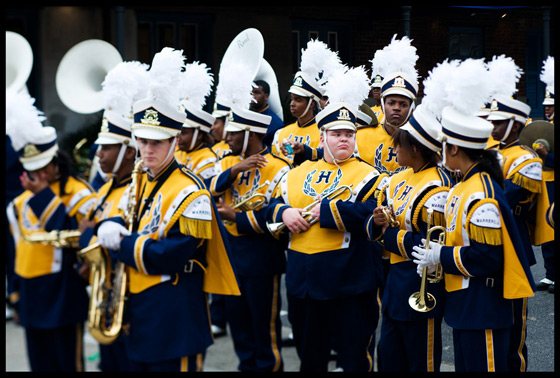 Of the two lenses, I found myself gravitating towards the 80mm f/2.8, which was easier to focus and had a preferable focal length for my approach. After shooting with my normal lenses, it was nice to switch over for a different perspective on the subject. I wish that lens came with a lens and body cap, so I could have it at the ready rather than fiddling with putting the lens and composer body together. Focusing with the lens is harder with moving targets and in dark situations, which describes nights here pretty well. In these situations getting the right moment within the frame sharp is very satisfying, but hard fought. This was especially true of photographing the Mardi Gras parades at night when I set up lighting. The flash added to the surrealness of the lens's selective effect. I also found that it was handy for capturing select details within a large landscape, and helpful at times to provide some contrast during a grey day.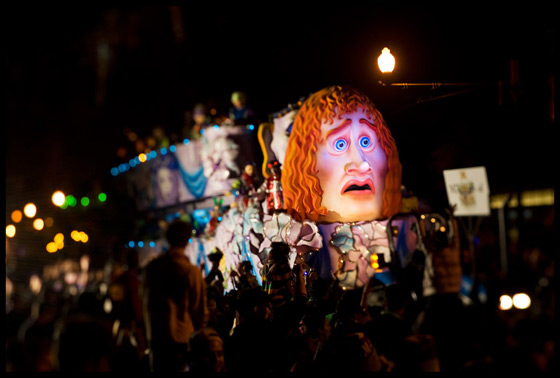 On Mardi Gras day (Fat Tuesday), all dressed up in my Lion costume, I wore the Lensbaby kit bag on my belt to make any needed lens changes quicker. While helpful, the velcro belt loops weren't as reliable as I would have liked and the bag hung in a way that seemed risky for anything loose.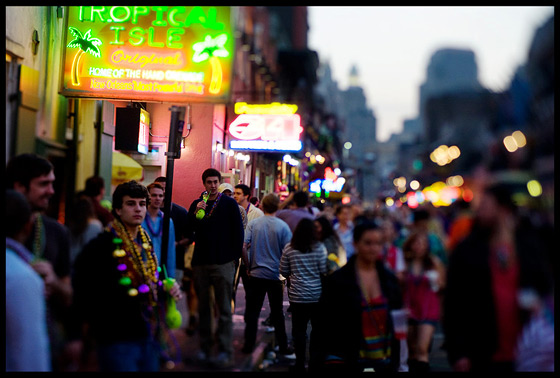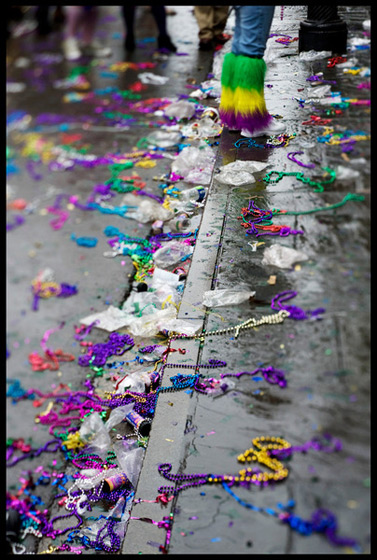 I also managed to use it during a food shoot and for a live music shoot, and never found the macro modifier helpful. In post production people who have seen images shot with the Lens Baby have been impressed by the uniqueness of the style. I even sold a print of the Bead Tree image just from a facebook post. I recently launched my photo essay on Carnival Season 2013 and found that the images integrated pretty well with my normal content.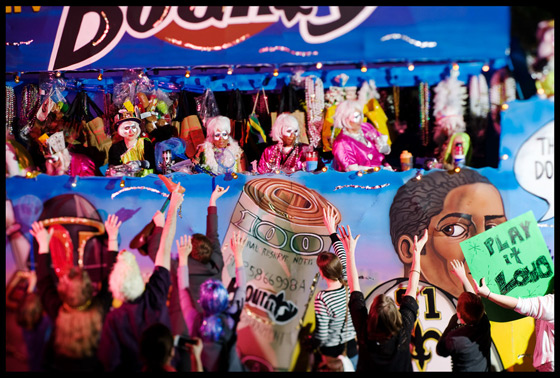 The dream-like quality of the Lensbaby 80mm lens was a handy addition to covering New Orleans during Carnival Season. I'd recommend it to any photographer looking to add some variety to their standard composition.