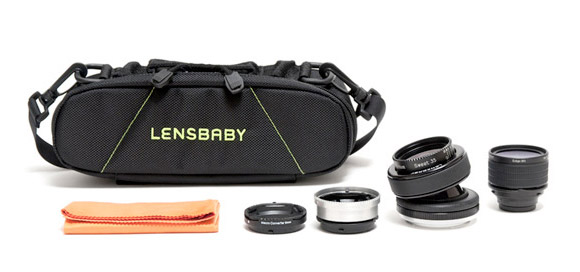 Jennifer Cecil
is a freelance photographer and multimedia developer in Indianapolis, Ind. She attended Ohio University, School of Visual Communication, and has recently interned at The Palm Beach Post and The Indianapolis Star. She enjoys love, the First Amendment, hugging trees, the color orange, and you.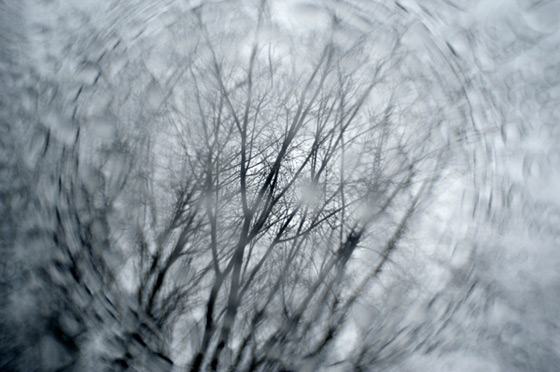 Moderation is key.
The phrase is overused especially when it comes to the good things in life (chocolate and wine.) But, like a lot of good things, a little goes a long way. The extreme blur ability of the Lensbaby is cool for certain things, but it can be overkill for others. The trick is to know when to use a little and when to use a lot.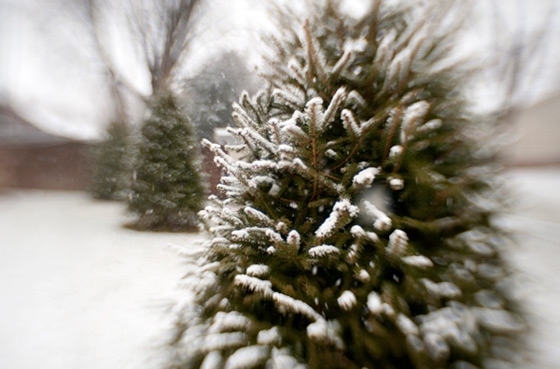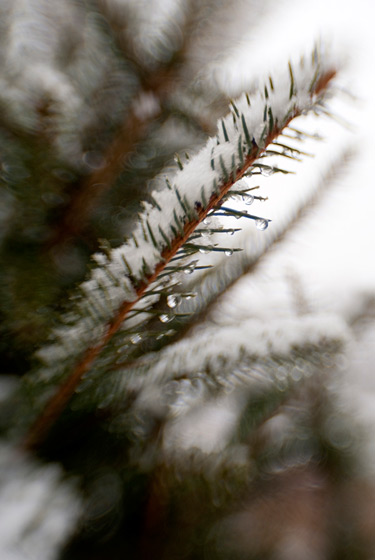 The Lensbaby Pro Effects kit for Nikon comes with a composer and two lenses, a Sweet 35 and an Edge 80. The composer holds the lenses and allows you to swap them out, it also allows you to move the lens around to determine your focal point and how much blur you'll get. I shot with a Nikon D700 and used the Sweet 35 for all of my photos except for any human subject portraits, when I used the Edge 80. I took them both out on a cold afternoon when we were expecting bad weather. At first it was rain, then sleet, then ice and snow. Once the snow started, it was peaceful and quiet outside, which seemed magnified when paired with chimping through photos that make you question if you're on drugs.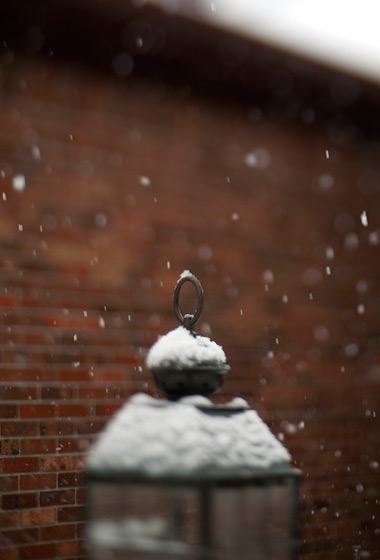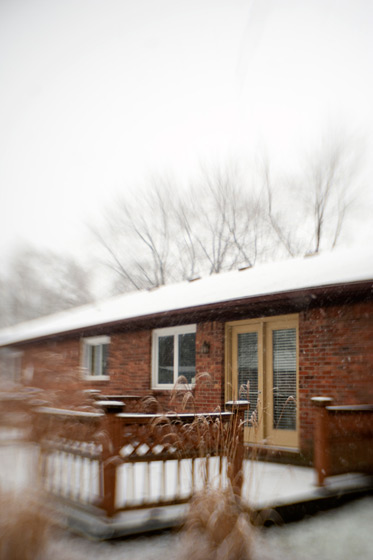 I'd used tilt-shift lenses before but never a Lensbaby. I got the hang of it fast and it was nice to shoot artsy, creative images for fun, which is rare for journalists. One drawback was the difficulty switching out the two lenses in the composer. I had to watch the video on the Lensbaby website more than once to figure out the mechanics of it, even then, if you don't do it exactly right, it's not coming out. Still, if you have the ability to be patient, breathe steady and practice moderation, these would be great lenses to have.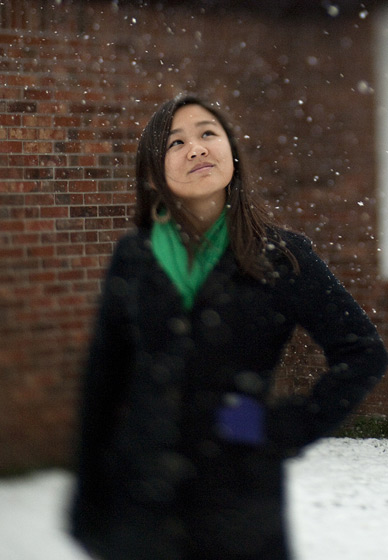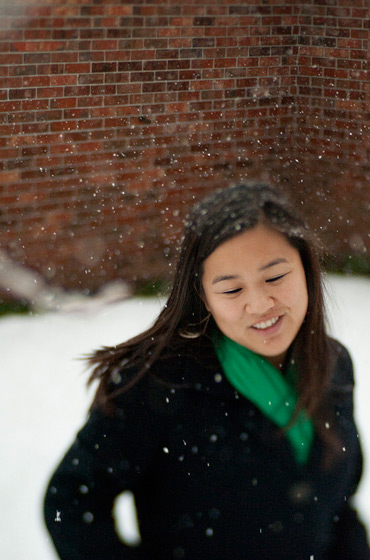 Overall, I had a lot of fun with these. It would be hard to convince me they have a place in journalism, but I would definitely consider purchasing the Edge 80 for weddings and portraits. Even without an extreme amount of blur, the glass is nice. It operates like a normal 80mm when pointed straight forward, so it would make a nice lens to have just for that. It's much smaller than most lens in that focal range and can be cheaper (depending on what you're comparing it to.) If you have a significant other who is also a photographer, these would make great gifts. Most photographers can't afford the nonessential, luxury lenses, so getting one of these on your birthday/Christmas/anniversary would be pretty sweet.