Dustin Franz
is a freelance photojournalist based in Cleveland, Ohio. Before moving back to his hometown in the fall of 2012, Dustin was the photo editor for The Athens News in Athens, Ohio. Some of his clients include The New York Times, The Washington Post and Education week. He also shoots weddings and events locally.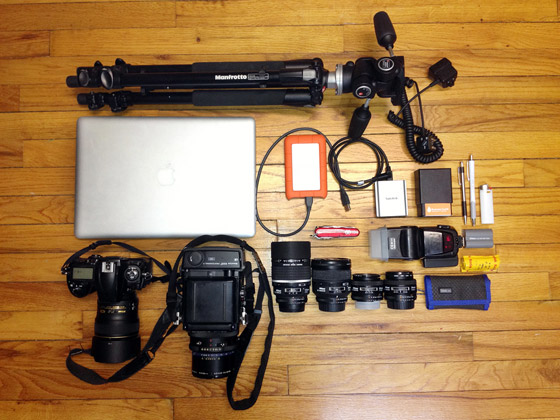 In the fall of 2012, I quit my full time newspaper job to move back to my hometown of Cleveland to pursue the world of freelance. It has been a constant learning process ever since. While I miss having the stability of a paycheck with benefits, there are many things that I enjoy more about trying my hand at freelance. Being my own boss is probably one the nicest things about my transition so far. If you have ever worked for a small newspaper and had a last minute shoot for the Ad department come up during a busy news day, you know what I'm talking about.
I shoot Nikon, always have, can't say I always will, but for now I do. I love the way the camera feels in my hands and the ergonomics of the build. It just works for me. My two favorite lenses are the 35mm 1.4 and the 85mm 1.4. They probably get the most use on my camera. The 85mm is one of the sharpest lenses I've ever used and is wonderful for portraits. I like shooting primes for many reasons, the main being their faster apertures. I also like that they are smaller and lighter on the camera than zoom lenses. I also really love my Mamiya. I don't always take it with me but I usually try and make a few frames with it while I'm out shooting. It is a lot to carry around though so I'll only bring it if I absolutely know I'll be using it.
Gear list:
– Nikon D700
– Nikon 24mm 2.8D
– Nikon 35mm 1.4G
– Nikon 50mm 1.4D
– Nikon 85mm 1.4D
– Nikon 135mm 2.0D
– Nikon SB-800 Strobe
– Extra batteries/cards
– Mamiya RZ67 w/ 90mm 3.5
– Extra Kodak Portra 120 film
– Business Cards
– Pens
– Off camera flash cord
– Manfrotto tripod
– MacBook Pro
– Lacie 500GB Rugged Drive
– SanDisk Firewire CF Reader
– Think Tank Pixel Pocket Rocket
– Swiss Army Knife (because you never know)
– Lighter (even though I don't smoke anymore)
– Domke F-6 camera bag