David Keochkerian
lives in Amiens, France and works in the field of physical medicine and rehabilitation. He has been practicing photography for two years now, although he fell into the cauldron when he was a child: his dad is now a retired photographer. So this is how he grew up, with the smell of chemicals, the shutter snap or the purr of his roller transport print processor…Though photography has become a passion for only two years. He then felt the need to create, to express himself.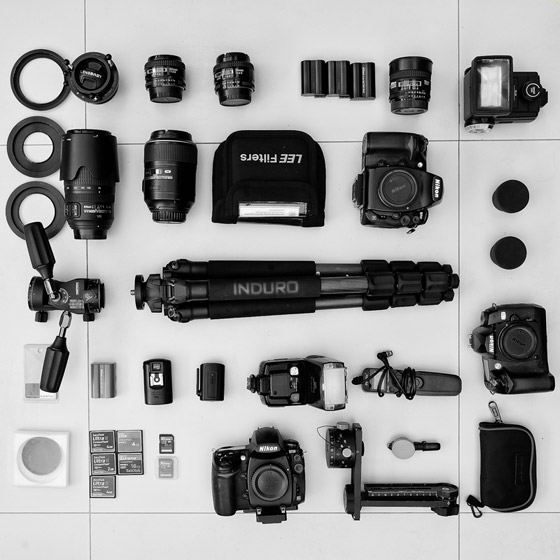 Photographer David Keochkerian was drawn to Ambleteuse on the northern coast of France, not only for its beauty, but also for its history.
Henry VIII of England built two forts there. In a couple of years, they were taken over by Henry II of France. Later, Napoleon created a harbor there and during World War II, Vichy France built bunkers and a concentration camp on the site. What follows is Keochkerian's recollections of his recent shoot there.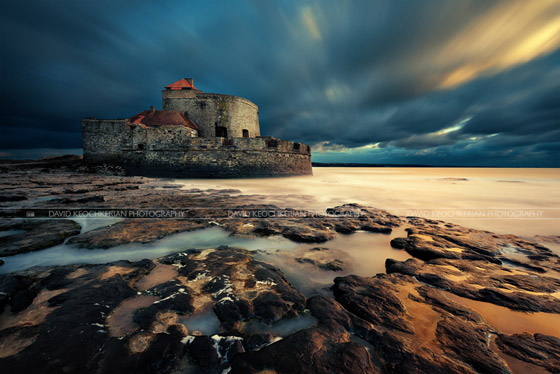 The North coast of France is beautiful. The water is not clear and turquoise, but so many things have happened here that this coast has a soul. Ambleteuse is just one of the places there that is rich in history.
The morning I was there the weather was not very good, rain and wind, but there was interesting light. The wind was actually really strong, 80km/h, but the sun piercing through the clouds was just sublime so I took out my D800, Nikon 16-35mm f4, Lee Big Stopper, and my Induro CT114 tripod and PHQ1 pan head. I need a multi-purpose tripod that can be taken anywhere and is very stable, even in fairly extreme conditions.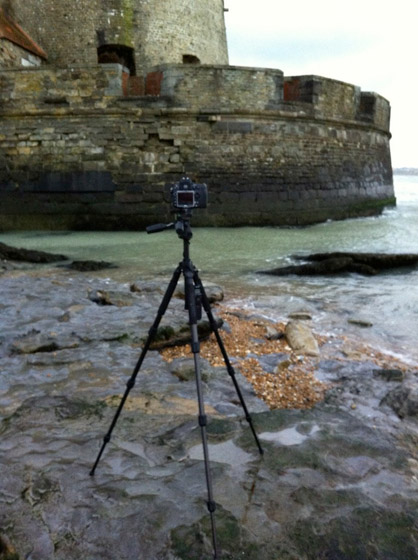 For each composition I made several different exposures, in general -2EV,-1EV, 0, +1 EV, +2 EV, with and without the filter. I generally take about 10 images of the same composition, which allows me to combine those that interest me in Photoshop. I really need a very rigid and stable tripod because my processing technique depends on images that are perfectly aligned.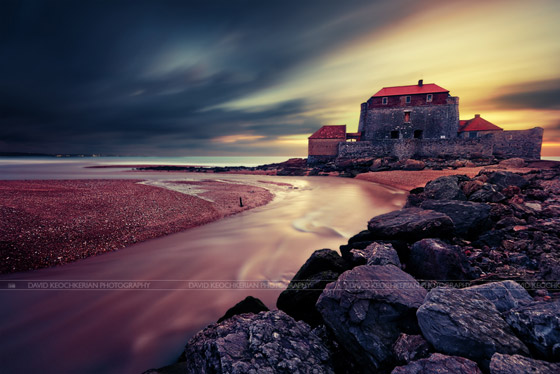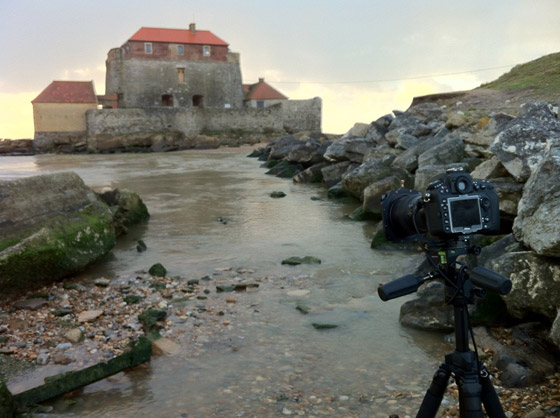 This shoot was a real treat and the weather made for amazing moods. The North coast of France is truly a special place.
Gear list:
– D800
– D700 modified for IR (590nm)
– D700 modified for IR (720nm)
– Nikon 16-35mm f/4
– Nikon 105mm f/2.8
– Nikon 50mm f/1.4
– Nikon 24mm f/2.8
– Nikon 20mm f/2.8
– Nikon 16mm fisheye f/2.8
– Nikon 70-300 f/4.5-5.6
– Lee Big Stopper long exposure filter + + 0.9 + 1.2 ND
– Induro CT114 carbon fiber tripod + toolkit (included with the tripod) + PHQ1 head
– Phottix TR90
– Lensbaby Muse
– Nodal Ninja 3 MKII
– Batteries for D700 (x3)
– Batteries for D800 (x3)
– 32GB SD cards (x2)
– 16GB CF card
– 4GB CF cards (5)
See more of David's work on DK Photographie. He has , including the one in this post!