C.S. Muncy
is a freelance photojournalist based out of New York City with a client list that includes The New York Times, The Wall Street Journal, Newsday, The New York Daily News and The Village Voice. As a freelancer, he's covered such subjects as the BP Oil Spill, the fight for same-sex civil rights, the takeover of the state capitol in Madison, Wisconsin and Occupy Wall Street. A graduate of the Defense Information School, he enlisted in the United States Air Force in 2002 and is currently a photographer with the New York Air National Guard.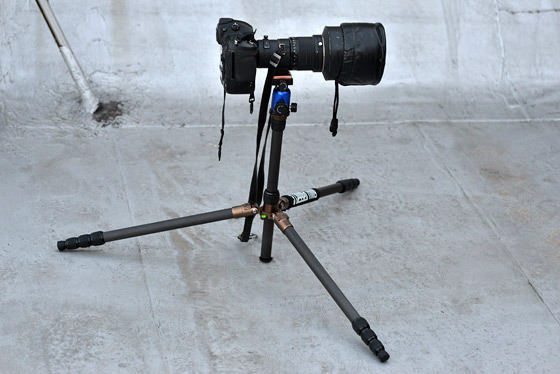 I'm pretty big on being able to travel light. I've written about this -some might say I've harped on the subject- but it's always useful to be able to pick up and go in a hurry. The last thing you want is to be saddled with a heavy tripod or monopod. Until recently, my support systems were on the order of ten to fifteen years old. Built before carbon fiber became the norm, my old tripods were big, clunky and as solid as a Soviet Bloc tank. I put up with the extra weight because I knew they could take a beating, and were dependable.
Truth be told, I didn't really use them too much. Protests, fire and crime scenes usually depend on the shooters ability to pick up and move. I find, however, that as I transition to shooting video, I do need a support system as strong as my older tripods, but as light as some of the newer carbon fiber systems. Also, as a photographer I'm pretty close to the poverty line- I need something affordable.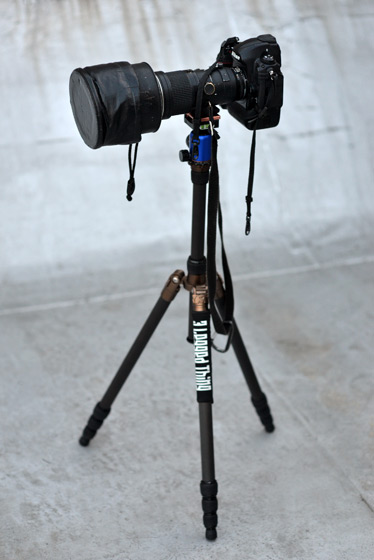 Enter 3 Legged Thing. As a relatively new company in the tripod market, the review model I was sent easily competes with anything Manfrotto or Gitzo is putting out. Moreover, at a similar price point as a basic system from an established name, you get a full setup, including a sturdy ball head and carrying case. After several weeks of shooting, the tripod I was sent held up well during several rooftop shoots (which involved a fair amount of Batman-like hopping from one rooftop to the next) and easily supported everything from a light-weight Nikon D600, to a heavy Hasselblad 500CM, all the way up to a bulky Super Speed Graphic. It was a cinch to tighten everything down, and my cameras never creeped down or over like you can sometimes find with cheaper, off-brand systems. I have no doubt that I could have confidently mounted an 8×10 camera without having to worry about the the ball-head being able to support its weight.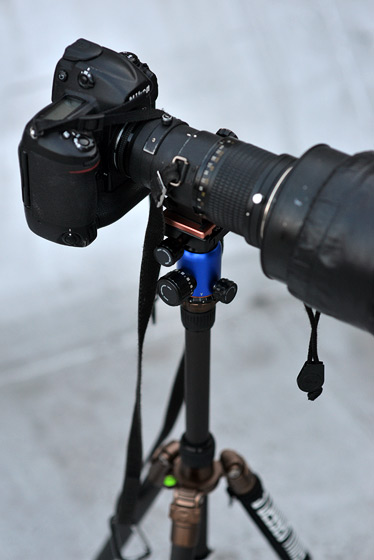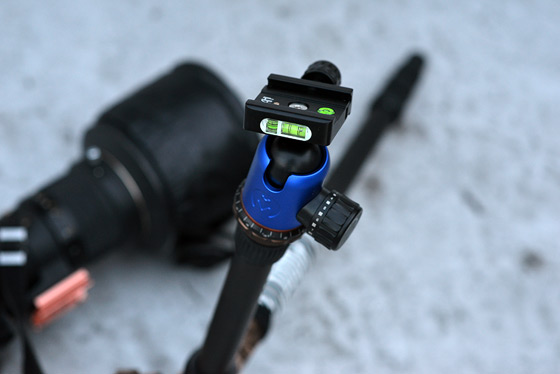 I will admit that I'm not the biggest fan of the color scheme. This is really a minor thing, but I do think that the bright, sunny colors used by 3 Legged Thing for all of their products are slightly garish. This is totally subjective, and most people probably won't care. That aside, I believe that these new additions to the tripod market will take a serious bite out of the bigger companies markets.