C.S. Muncy
is a freelance photojournalist based out of New York City with a client list that includes The New York Times, The Wall Street Journal, Newsday, The New York Daily News and The Village Voice. As a freelancer, he's covered such subjects as the BP Oil Spill, the fight for same-sex civil rights, the takeover of the state capitol in Madison, Wisconsin and Occupy Wall Street. A graduate of the Defense Information School, he enlisted in the United States Air Force in 2002 and is currently a photographer with the New York Air National Guard.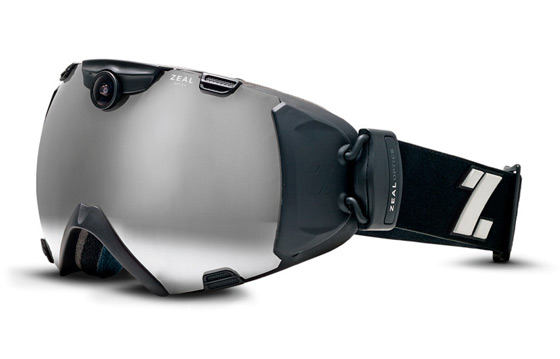 One of the big disadvantages of using a GoPro is that, no matter how you wear them, they're a bit clunky. I've tried mounting them on my helmet, on my shoulder or even my camera, and more often than not I end up banging them on something. So far, the best thing I've been able to do is mount them on the shoulder of my Chest Vest with the Peak Design Capture Clip. Still, it's an ad-hoc system.
Don't get me wrong- I love my GoPro. It's waterproof (re: mace proof,) sturdy as hell and incredibly easy to use. That said, there are limitations that bother me. Unless you have the LCD screen, you're really just guessing what you're shooting; the sound quality's not everything it could be, and it eats up battery life like crazy. The GoPro Hero 3's a big improvement, and it's significantly less bulky, but it's still not perfect.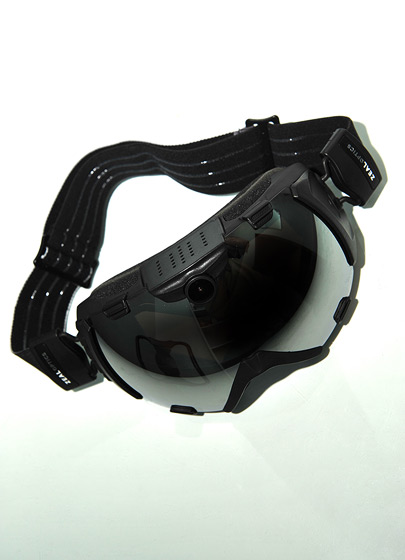 Enter then Zeal Optics iON HD video goggles. I was recently sent a review model, and so far I'm pretty impressed. The iON goggles provide a clear and open view, and the on-board camera puts out 1080p HD video and eight megapixel still images, both with 170 degrees of coverage. The body is built with high-impact plastic and the strap is thick and rubberized, meaning it's unlikely to slide off your skull like some cheaper goggles. The model I was sent came with mirrored glass, but you can also order clear protective glass. What makes this product unique is that there's a small display screen inside the goggles, allowing you to see what you're shooting.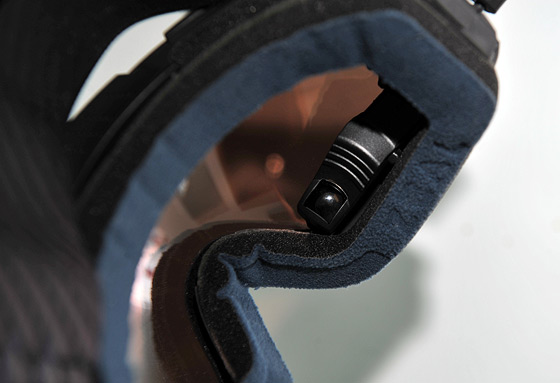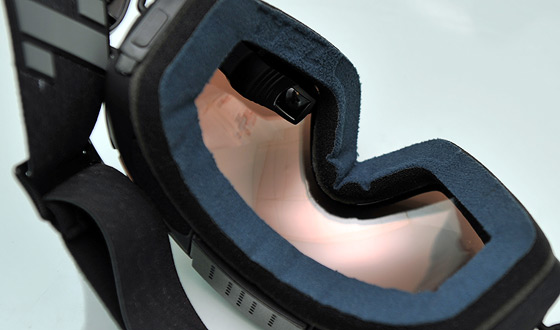 I was able to send the goggles up during a jump, and to Zeal Optics credit, they worked perfectly. The goggles remained attached to the subject without having to velcro them into place, and the user (note: I was not the jumper in the video below) was able to understand the controls with less than thirty seconds of instructions.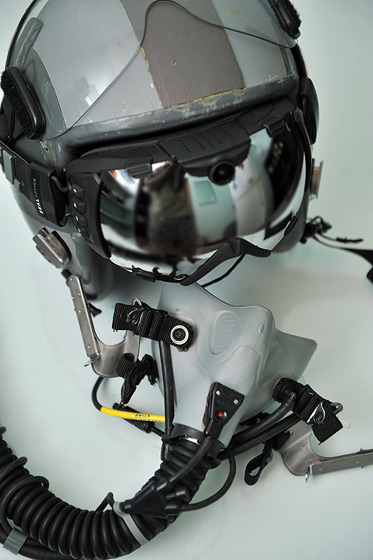 Is it perfect? Not yet. The frame is pretty bulky and the glass covers almost half of your face. This can cause problems if you're wearing a helmet or face mask. The LCD screen is also awkwardly placed, at the bottom right corner inside the goggles instead of straight ahead. Even when seated perfectly, I struggled to view the screen and was forced to look down while shooting. Under some circumstances, this can cause problems, or even be dangerous. For future models, I would suggest a thinner frame and adjustable screen, allowing you to look forward while still being able to view your target. Still, I'm extremely happy with the final product and can't wait to put it to further testing.