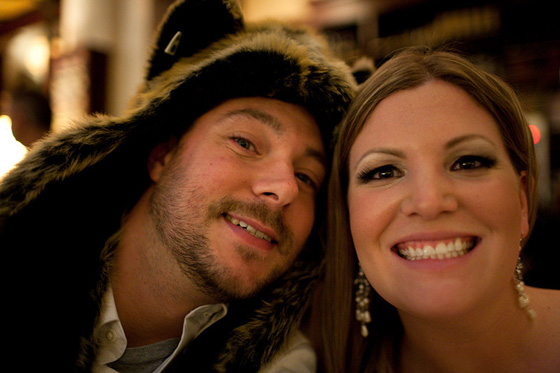 Las Vegas, NV based photographer Alex Federowicz shot his own wedding.
Sometimes it's easy for photographers to take for granted our skill set. It becomes natural to forget, from time to time all, of the elements rattling around in the synapses of our visual cortexes in the few tenths of a second it takes to put in motion the mechanics that make a picture. Like any professional of a trade eventually you get to that point where you can begin to make it 'look easy', like anyone can do this. And with digital cameras and software readily available everyone sure is trying. The major problem comes when they start charging for their self-perceived craft and simply can't perform…or don't care to for that matter. That's how I ended up photographing my own wedding…
Continue reading and see more photos on Alex's blog.