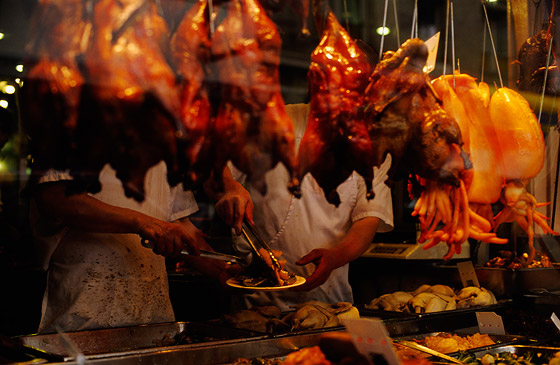 Photographer Juan Carlos, based between San Francisco and El Salvador, shares a series of photos of San Francisco streets.
This project was started as diversion to life and the idea was planted after a conversation with a good friend and photographer Emilio Bañuelos; he said " I lost so many photographs because I boxed myself as a photojournalist instead of being a photographer". So I ventured into photographing objects and people in front of me through walks and other things. Carrying my camera every day and everywhere waiting or stumbling upon subjects, which I thought were interesting or informational inside the 7×7 city, creating images showing my personal view of that day at that moment, without a previous back story or research as I usually would while working on a reportage or long term project. This is a reflection of me and the streets of San Francisco.

I do not consider myself a street photographer but I like shooting street scenes. It is a very instructive experience, learning new approaches, which I later apply when shooting, stories. Nowadays, I continue to shoot street life as a way to add pictures to present a certain issue which I a working on or just my personal view of what I see during my travels.

The images in this project have been created using analog cameras: Holga 120, Nikon F3 HP, Leica M6 and a Hasselblad (panoramic) XPan with chrome and black & white film in order to shy away from quick response given by digital cameras.
See more photos on the Me'n'Streets of San Francisco tumblr.