The Photo Brigade has partnered with
Lensbaby
to ship their new Pro Effects Kit from shooter to shooter across the United States. We will be posting photos, videos, and reviews from stops along the way. If you're interested in trying the kit yourself, please
email us
about getting on our list. If you can't wait, you can
buy a Pro Effects kit online
!

Joel Hawksley
is a photographer based in Carbondale, Illinois where he currently works as a staff photographer at The Southern Illinoisan. Joel's experience includes working as the chief photographer at the Ohio University Athletic Department. He has worked for The Seattle Times, Grand Rapids Press, Record-Courier, and the Davey Tree Expert Company.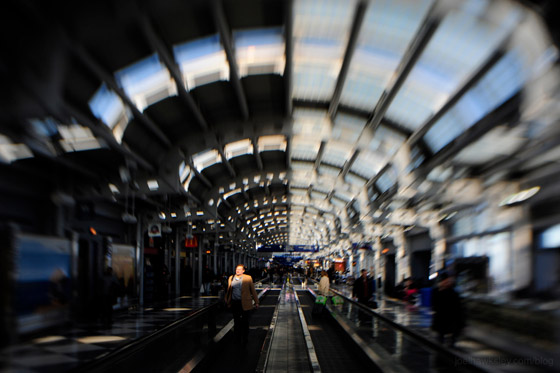 I've never really been one for "toy" or special effects lenses. The few I have tried were dark, soft, and generally unusable for my work. The Lensbaby Pro Effects Kit changed that.
I spent my first couple of days with the kit running around to my usual daily assignments for the paper. I found it hard to work with the lenses on the run, as they really slow down how you work as a photographer. For regular news assignments, there simply isn't enough time.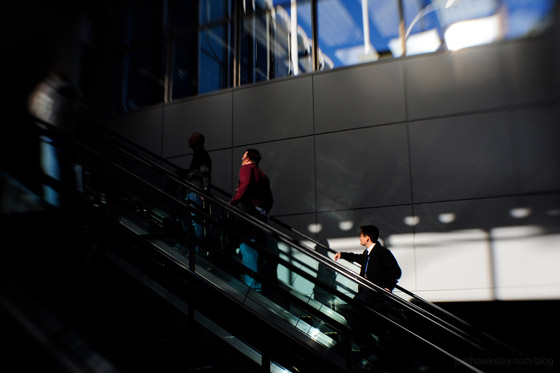 I finally got my chance when a four-day business trip came up on my schedule. With no assignments to shoot, I decided to use the kit as my primary glass for the entire adventure. With a half-dozen flights taking me all across the Midwest and the east coast, I had plenty of time to put the two lenses, a Sweet 35 and Edge 80, through the paces.
The thing I loved the most about working with the Lensbaby system was how much care I had to take in making each image. It forced me to slow down and focus on every detail I was capturing. As someone who is normally bouncing between multiple assignments on a daily basis, this was definitely a breath of fresh air.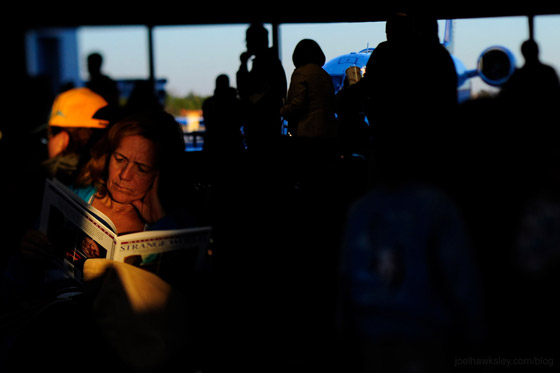 Time after time, I was amazed by just how sharp the lenses were, especially the Edge 80. When focused properly, it was well within the range of my normal Nikon glass, no small feat for a product that most people, including myself, had once written off as a toy.
When you do have the time, they sure are a lot of fun.