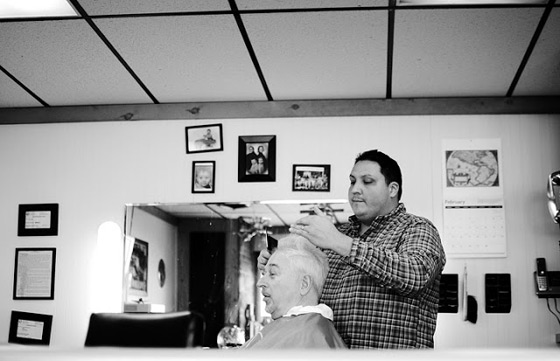 Minnesota-based photojournalism student Joe Ahlquist shares photos of a little barbershop in Winona, MN.
Earlier today, while working on an assignment for school, I stumbled across a neat little barbershop in the west end of Winona. The shop's name was Joe's Barbershop on 5th Street.

I was working on an assignment for a class, but I tend to use those opportunities to just shoot for myself. I try to shoot what I want. It was really quite nice. No looming deadline and no real pressure.

It was a nice break from my usual assignments, which lately have included a lot of prep sports and searching for wild art. Don't get me wrong, I love shooting those assignments, but it was nice to shoot something on my own terms.
Continue reading and see more photos on Joe's blog.