This was one of the rare assignments where the presence of beauty had an influence in each and every frame. With each jaunt on the floor, one after another, the crowd's attention was captured and recaptured with each perfectly timed step. Their photogenic nature excited photographers' pointer fingers as it lay upon the shutter.  I daydreamt of whether or not I would be able to land the phone number of my life's companion.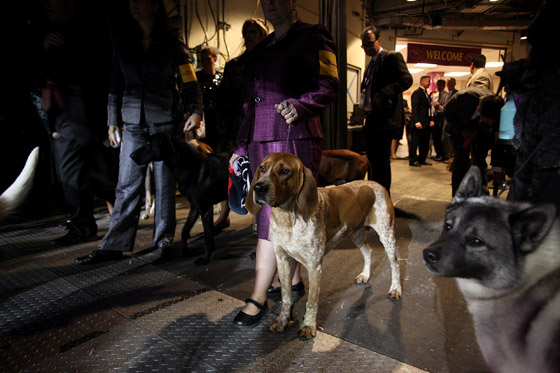 After all was shed and dogged, a spot in my phone book remained empty and saved for my future "Airedale Terrier Breeder." As the compact Affenpinscher ran off with The 137th Westminster Kennel Club Dog Show, I fled back to my coverage of New York Fashion Week.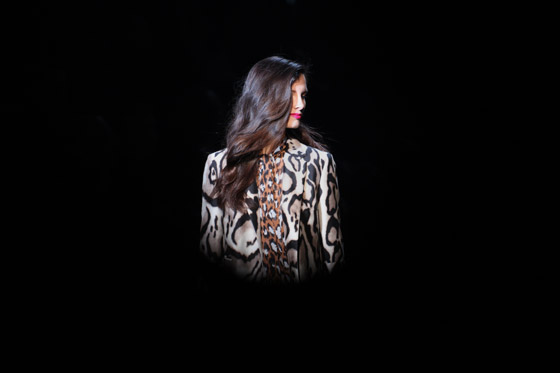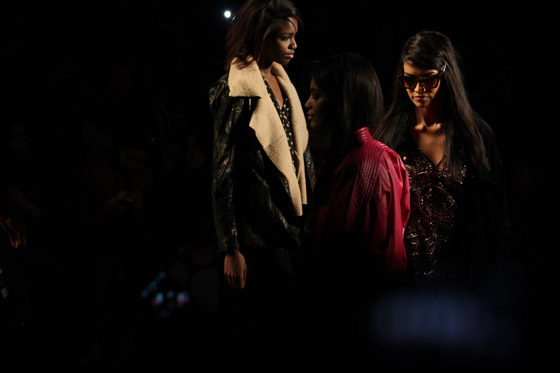 In my week of running to models wearing high fashion outfits on the catwalk and then to handlers wearing questionable fashions on the "dogwalk," I discovered fashion shows and dog shows only discrepancy is whether the "model" has two feet or four.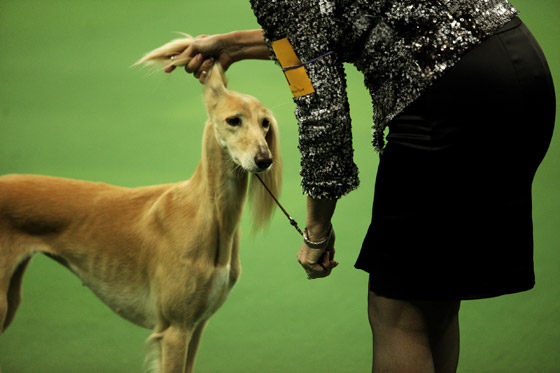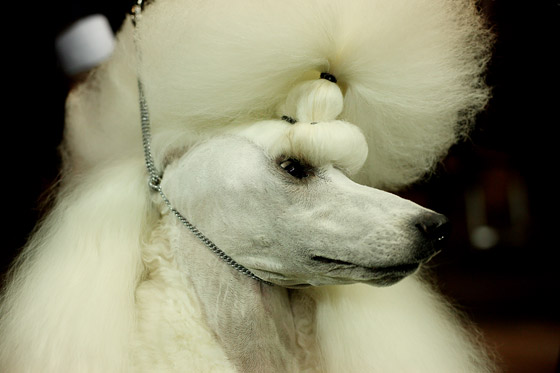 From a photojournalist's standpoint, covering the processes of these events is nearly identical. First, gigantic backstage congregations of bloggers or puppy lovers congeal into immovable stables to view the application of makeup and the primping of hair. Then onto first looks or waiting to take the ring. And the main event: strutting a designer's newest fur coat or strutting the fullest, best-colored fur coat.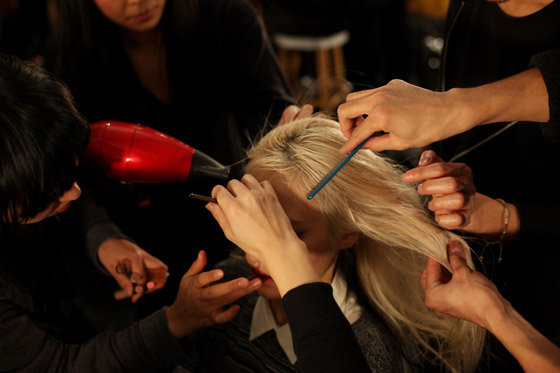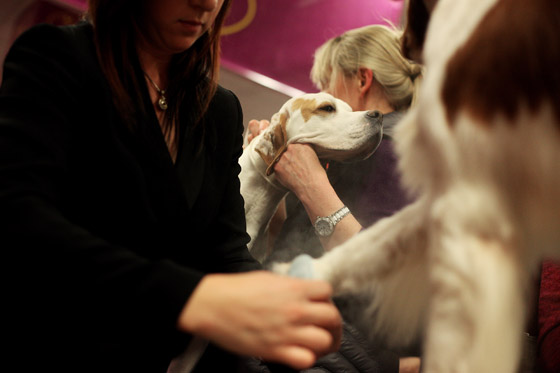 Putting models' aunties or uncles from Missouri on the catwalk with a leash attached to their beautiful and young relatives would make these events one in the same. Although I doubt that would go over well with folks at the Kennel Club; after 137 years of competition, I would be in disbelief if Fashion Week absorbed the annual dog show.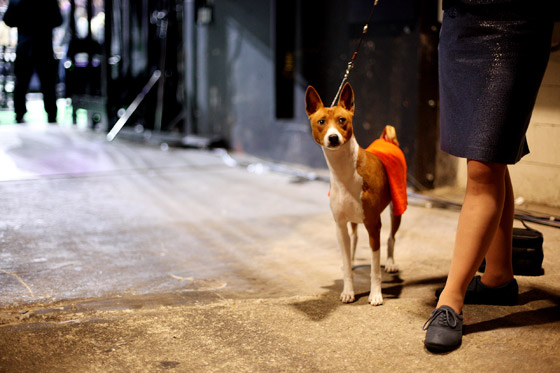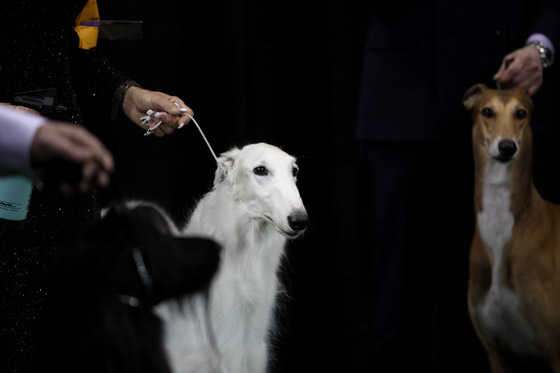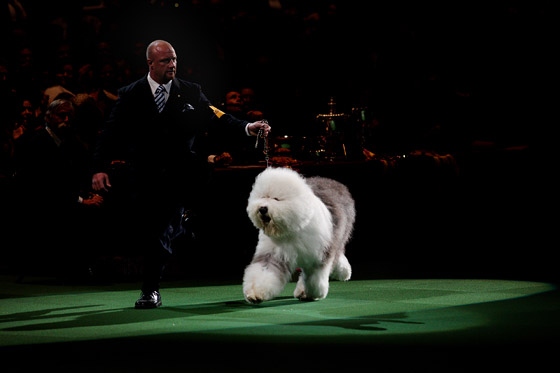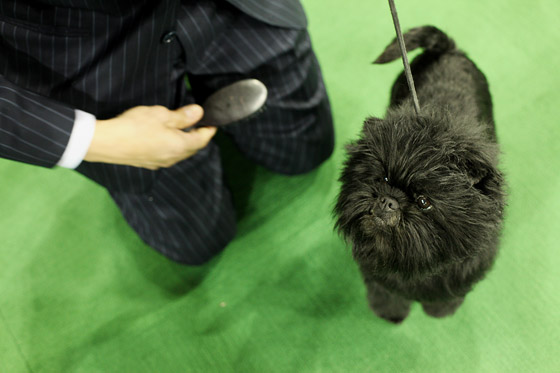 But then in subsequent weeks international audiences could enjoy Westminster London and Westminster Milan.
The benefits of this merger should not be overlooked. After 137 years of criticizing dog handler's fashion sense, this may give those in center ring the guidance to dress for New York City and not the Friday night fish fry.
Maybe it is because Fashion Week happens only 32 blocks north of Madison Square Garden and fashion is on the public's mind, but each person has a quip for many of the handler's choice of evening attire. During the Sporting group on the second night of Westminster I remember saying to the group of photographers, "How many Weimaraners did it take to make her outfit?"
Early in the week while I was contemplating balancing all the Fashion Week shows I wanted to photograph with Westminster and getting the proper amount of sleep, I was reminded that these are both the "Super Bowl" of their industries. Regardless of the customs that make them more or less indistinguishable, it remains a photojournalist's faithfulness to document each show honestly and in a way that reveals the indelible spirit of those modeling with two feet or four.