C.S. Muncy
is a freelance photojournalist based out of New York City with a client list that includes The New York Times, The Wall Street Journal, Newsday, The New York Daily News and The Village Voice. As a freelancer, he's covered such subjects as the BP Oil Spill, the fight for same-sex civil rights, the takeover of the state capitol in Madison, Wisconsin and Occupy Wall Street. A graduate of the Defense Information School, he enlisted in the United States Air Force in 2002 and is currently a photographer with the New York Air National Guard.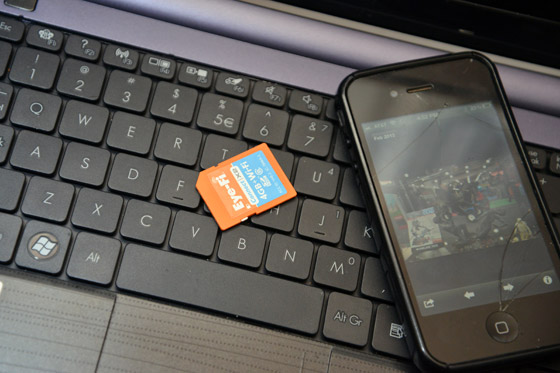 Aside from being able to compose a good image, one of the most important capabilities a photojournalist should have is the ability to immediately and effortlessly transmit their images. Nothing pisses off an editor quite like having to drum their fingers and wait while their shooter tries to find a cafe or restaurant they can file their images in from. Depending on the market and the story, you could even lose your job if the competition manages to beat you to the punch.
A few years back I was assigned to cover a story for a major client of mine. I was out in middle of the Atlantic on a Marine landing vessel, waiting to park in the harbor and I had some really great shots. The problem was, I had no means to transmit. Originally I intended to wait until the ship docked and sprint out and find a hotspot. Unfortunately, as soon as we docked a senior officer was there to greet the ship, and we all remained on lockdown while they prepared to receive him. I did not get my images out on time, but the wire service shooters did.
I was still new to shooting the news, and truth be told, I was unprepared for this kind of holdup. While it didn't cost me my job, it did put a serious dent in my reputation. In this business nothing is as valuable as your reputation. Ever since, I've been doing everything in my power to make sure I can upload my images and video on the go, no matter what.
My first attempt was with a Gateway netbook connected to my smartphone. I kept an old version of Photoshop loaded on it, and could edit and caption my files with a minimum of fuss. I still use this method, but because it's not a terribly powerful machine the process can take a little longer than I like. The one great thing about it, though, is that it's small enough to easily fit in my Chest Vest, and the battery lasts all day.
These days, when I want to carry a smaller load, I usually just grab my D600, one or two lenses and an Eye-Fi card. The Eye-Fi card's fantastic as it does not require a computer; I can file images directly from my camera to my iPhone and mail them directly in to my editors. The Eye-Fi app is absurdly easy to use, and it takes almost no setup (in camera, anyways) to get it going. Getting the images from your camera to phone involves little more than scrolling through the lot of them, and hitting the camera's "lock" button for each image you want to send.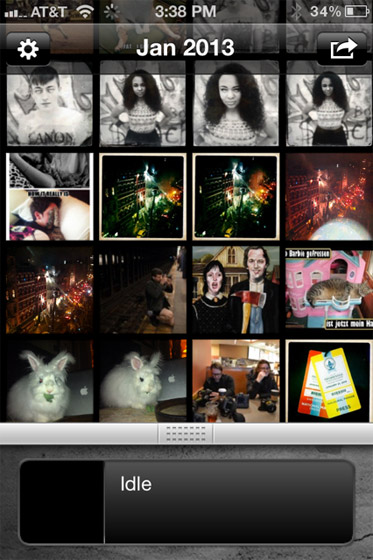 There are some downsides to using an Eye-Fi, though. Setting it up on your computer is somewhat time consuming, and you must do this first before you can connect your camera directly to your phone. Unless you have Photoshop on your phone or tablet, you really can't edit your images (which is really fine by me, I'm not that impressed with Photoshop for iOS anyway) and you can't really edit the metadata before sending it in. Also, your ability to transmit depends entirely on having a good cell signal.
For all this, though, it's certainly worth having. I've shot several spot news stories with my Eye-Fi, and so far I'm very happy with the results. If you're interested in shooting spot news, this could easily be one of the most valuable tools in your kit.