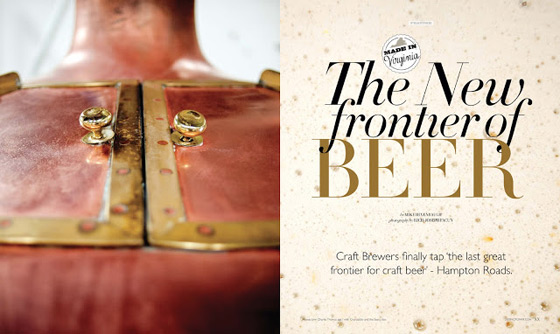 Virginia Beach-based photographer Rich-Joseph Facun had a shoot about craft beer for Distinction Magazine.
Beer, beer, beer and more beer!

Several days after wrapping up this recent shoot for Distinction Magazine I kept thinking that I could smell the distinct aroma of hops brewing. A sweet yet bitter flavoring of the air seemed to be embedded in my senses.

I have to admit, I'm not really much of a beer guy, I might have a beer or two once or twice a year and it's always a challenge to finish just one measly pint. Needless to say, during this assignment, I really wished that I did embellish in the festivities of craft brews. Perhaps it was a blessing in disguise, at least all my pictures remained in focus. This may not have been the case if I were a raging drink-a-holic. HA!
Continue reading and see more photos on Rich-Joseph's blog.