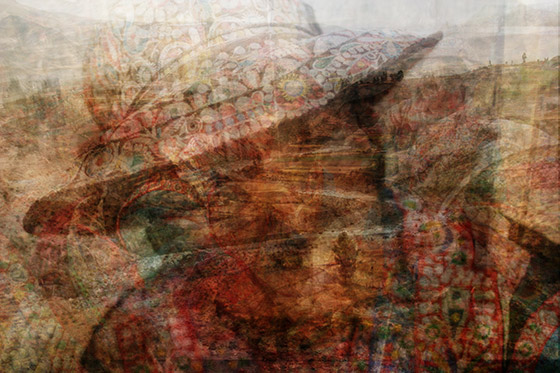 Atlanta-based photographer Raymond McCrea Jones shares a series of images made out of many layered photographs from a single day.
"Abstraction Layer" is an ongoing series that stems from a question I've often asked myself, "what would it look like if I could condense all the photographs I create in one day into a single image?" So I started experimenting with the layering of photographs. Each final product is a glimpse into a single day's worth of shooting. What I love about this series is the freedom of expression it allows me that isn't possible with most of the other work I shoot. These images are clearly "manipulated" and I'm not trying to fool anyone otherwise. By manipulated I mean these single moments that I've captured yet they are combinations of many moments. With all the drama surfacing lately about the integrity of photographers and how much processing is too much, it's nice to be creating something totally removed from that discussion. However, I still enjoy the honesty that these images convey of scenes and moments that did realize themselves over the course of a day. And the longer you look at each of these images the more you see something new. This experimental work meant to be a commentary on the throwaway digital culture we live in as well as a simple aesthetic exercise.
See more images on Raymond's website.