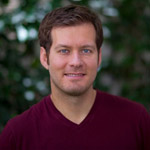 Robert Caplin
is a full-time freelance editorial, corporate, and portrait photographer based in New York City and is founder and co-editor of Photo Brigade. He's a regular contributor to the New York Times, Los Angeles Times, and the Wall Street Journal, and his work has been published in National Geographic, Sports Illustrated and Vanity Fair, among others. Robert is a graduate from Ohio University's renowned School of Visual Communication.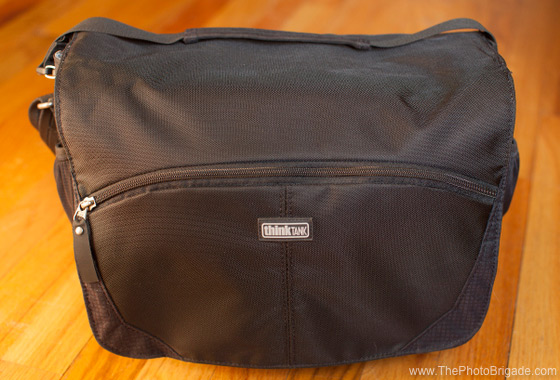 What is it about us photographers and our constant need for more and more camera bags? For me it's about an evolution of equipment, both computers and camera gear. Recently my wife and I swapped out our bulky 15″ Macbook Pros for an 11″ and 13″ Macbook Air. First came the 11″ Air and I promptly found a camera bag that properly held it along with the rest of my gear: the Think Tank Retrospective 7. You can read my review here. When I swapped our second Macbook Pro for a 13″ Air, I found myself in another dilemma…I had no camera bag that could fit my new laptop! I asked a pal for a recommendation for the smallest bag that would accept the 13″ Air and that's when I was introduced to Think Tank's new CityWalker bag line, and ordered the CityWalker 20.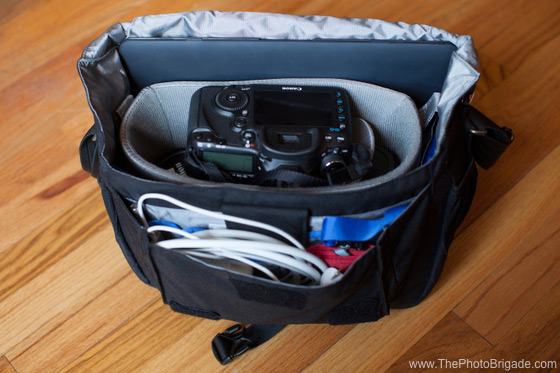 If there's one thing I hate, it's a big, bulky, and heavy camera bag, so the key was finding a bag that juuuuust fit my laptop, and no larger. The CityWalker 20 did just that. The bag isn't actually made for a laptop, rather it's made for iPads and other tablets. The CityWalker 20 is very similar to a messenger bag with a removable padded insert: deep, wide, low-profile, and slings over your shoulder. It's extremely lightweight and hip-hugging. Inside there is a padded, removable insert that actually allows you to convert from a camera to messenger bag. The padded insert locks into place with velcro and the key to fitting my 13″ Air is by slipping it in-between the padded insert and the rear of the bag. Though not entirely padded as my iPad within the insert, the computer can be shlepped along with the rest of my camera gear to an assignment that requires a quick transmit or when traveling with all my equipment. As a rule, I try to bring as little as possible when out on an assignment. Less is more.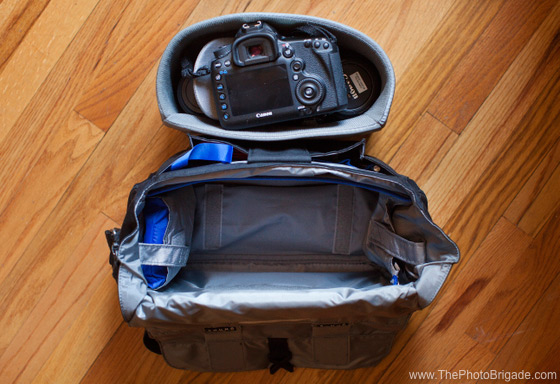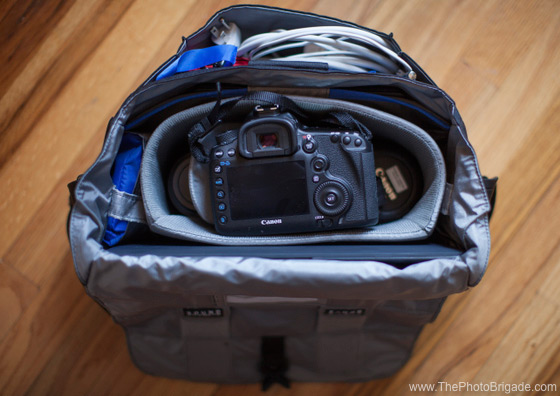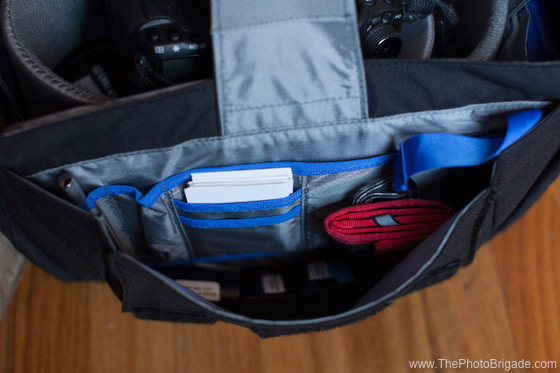 On my most recent trip to Spain, I used the CityWalker to carry my 5D Mark III, 50 1.2, 24 1.4, 85 1.2, 135 2, along with some extra batteries, various chargers, power adapters, and my 13″ MacBook Air. There was still room to stuff more into the bag if I wanted to, but that would just turn it into what I hate most: a big, bulky, heavy bag. It's nice, though, to know it can be jam-packed if needed. The adjustable strap has a nice cushion pad which also disperses the weight nicely.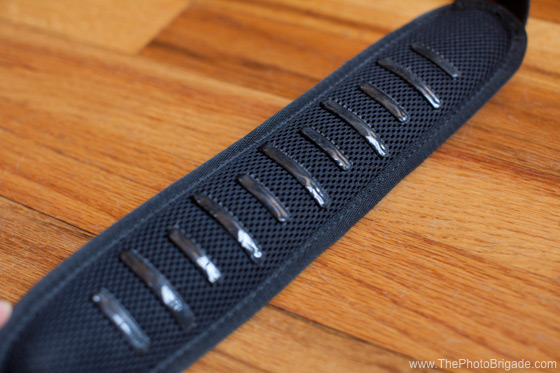 As with all Think Tank products, I'm a fan of the quality of the fabric, which is water resistant and as always comes with an extra rain cover for those nasty days when you might need extra protection. Honestly, though, I've never once actually used a rain jacket for their gear, even in particularly gross conditions and my gear has always come out unscathed. So all my rain covers end up in an old, unused camera bag that's now devoted to extra camera bag accessories. Sigh…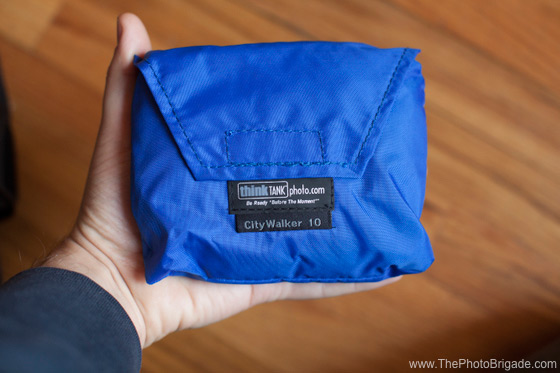 The CityWalker 20 is a great buy for anyone looking for a sleek new bag that will handle gear and up to a 13″ Macbook Air or similar. It's especially great if you plan to only shlep a tablet as it'll fit perfectly in the back flap. You can also get a smaller (CityWalker 10) or larger (CityWalker 30) version to fit your various gear needs.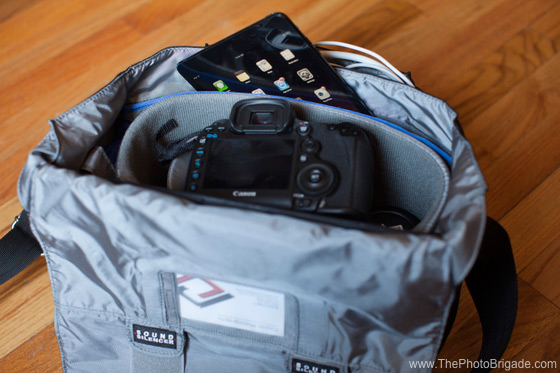 Please help support The Photo Brigade by using the links in this review if you wish to purchase any of the products!