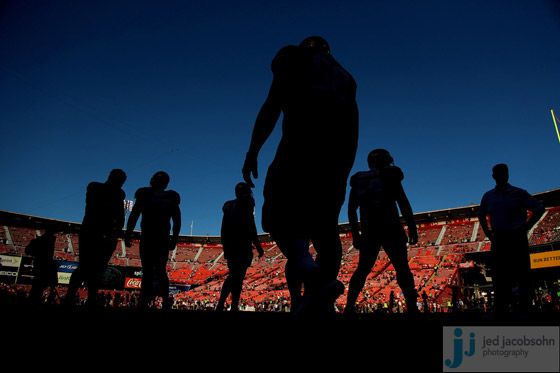 San Francisco Bay Area based sports photographer Jed Jacobsohn shares some of his favorite photos of the 49ers.
With the Super Bowl less than a week away, I went back through the Archive this year to look at some of my favorite images from the 49ers (and one Ravens game!) I'll be heading down to the Super Bowl this year for the sixth time, but the first to cover the 49ers. Admittedly, I am a 49er fan so this time should be extra special. Not only will there be lots of friends and colleagues that I am looking forward to seeing, but also, the city of New Orleans is always a treat to visit. The food, culture and music scene is truly unique and one that I hope to be able to explore again this week. Just finished a great article in the New York Times on visiting NOLA on the cheap, which is good to know these days… Stay tuned for more images from New Orleans and of course more from the big game on Sunday!
See more photos on Jed's blog.