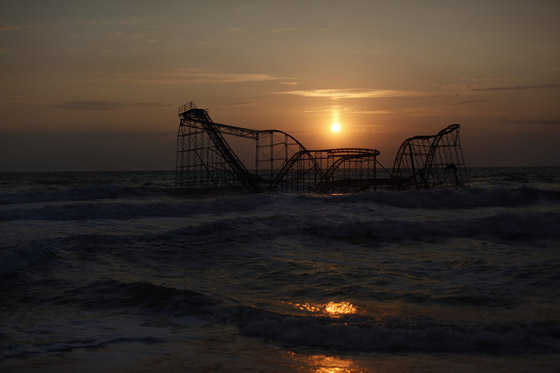 DC-based photographer Luke Sharrett shares the photos of the destruction from Hurricane Sandy on the New Jersey town of Seaside Heights.
When Hurricane Sandy made landfall on the Jersey shore on October 29, 2012, the iconic beach town of Seaside Heights was changed forever. Monster waves and crushing storm surge collapsed Casino Pier and Funtown Pier, tossing roller coasters into the angry Atlantic ocean. Beachfront souvenir shops and pizza parlors on the boardwalk were flooded and swept away. The historic boardwalk long enjoyed by vacationing families for generations was severely damaged and eventually demolished by town officials after the storm.
Continue reading and see more photos on Luke's blog.