Potholes
is a series of photographs depicting the concave street cracks and holes as a collection of imaginative tableaux in the city. Captured within the backdrops of New York City,  Los Angeles, Toronto and Montreal, the sets explore the urban flaws as a playground creating a multitude of uses out of the potholes. Directly engaging the street and the city, the highly imaginative series transforms the bad into good, creating a tongue-in-cheek collection that is at once contextual and surreal.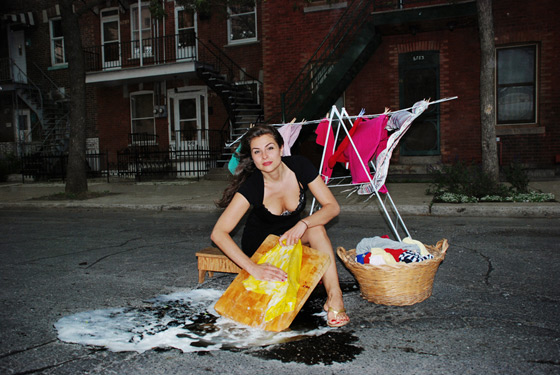 The idea for this project came to life when my wife and I were driving and hit a large pothole; we started complaining about the amount of potholes in our city and then joked about seeing a woman washing her laundry in a pothole. After imagining a few scenes that could happen in a pothole we looked at each other and knew we had a great idea for a photography series.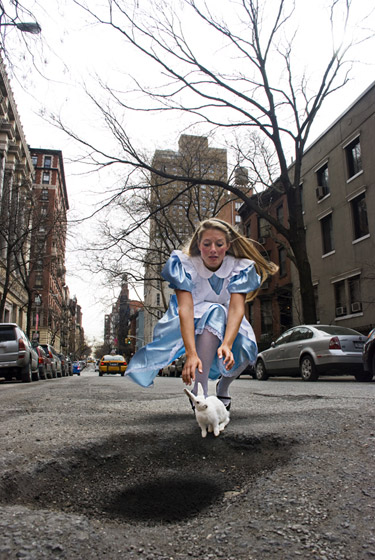 All the models in the scenes are friends and family.
Shooting in NYC was the most difficult, the amount of traffic and narrow streets where the biggest challenges.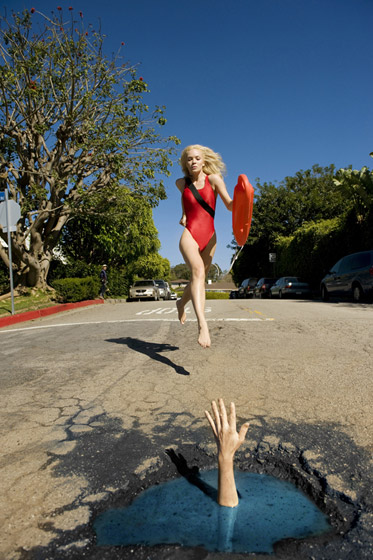 Pre-production is key when shooting the scenes, everything has to be carefully planned and discussed before we get on location because all the shots are done during uninterrupted traffic, it takes no more than 10 minutes from start to finish. We set up all the props, the model and shoot.
I want the audience to enjoy the series and laugh, hopefully seeing potholes in a different light.
Would love to continue the series in Europe, the goal is to get a book published.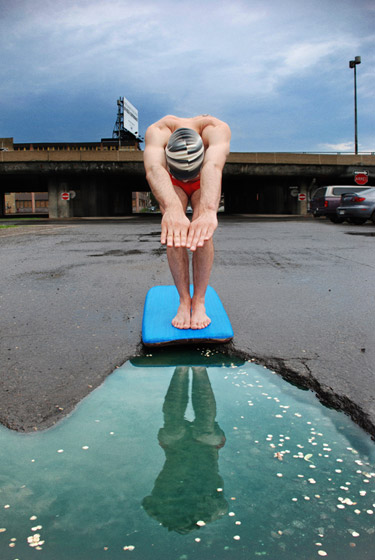 As for next projects, I just finished shooting a series called "Sheep Nation". The inspiration behind the series came about after much reflection on society, consumerism and how we all follows trends. I wanted to bring forth the idea that we are all somewhat sheep, that we are slaves to materialism and that advertising has us chasing a need to be accepted. We live in a world that is desperate for uniqueness and originality, but we ultimately succumb to "following the herd".