C.S. Muncy
is a freelance photojournalist based out of New York City with a client list that includes The New York Times, The Wall Street Journal, Newsday, The New York Daily News and The Village Voice. As a freelancer, he's covered such subjects as the BP Oil Spill, the fight for same-sex civil rights, the takeover of the state capitol in Madison, Wisconsin and Occupy Wall Street. A graduate of the Defense Information School, he enlisted in the United States Air Force in 2002 and is currently a photographer with the New York Air National Guard.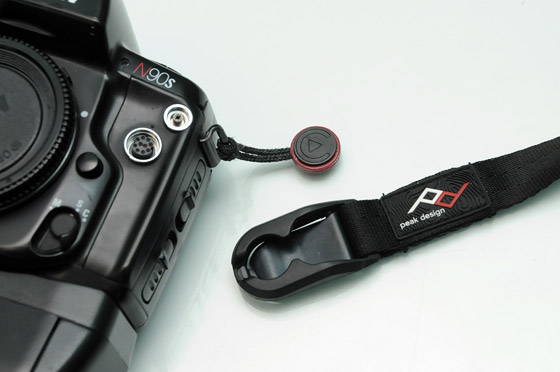 For the last few years now, I've been using sling-stye camera straps to support my gear when I'm working. They're great, but can sometimes be a bit bulky when I'm using smaller cameras like my old Leica IIIf or smaller point and shoots. Some come with built in steel cables to prevent theft, but that an be somewhat ridiculous when you're using a camera like the Nikon P7700, which is a little bigger and only slightly heavier than a deck of cards.
Recently, I was sent a test sample of Peak Design's newest product, the Leash. It's a neat little strap that can be used as a neck strap, a sling-style strap or even as a safety strap you can connect to your belt. This last option is pretty handy when you find yourself hiking, climbing or biking; situations where you may not be able to use both hands to shoot.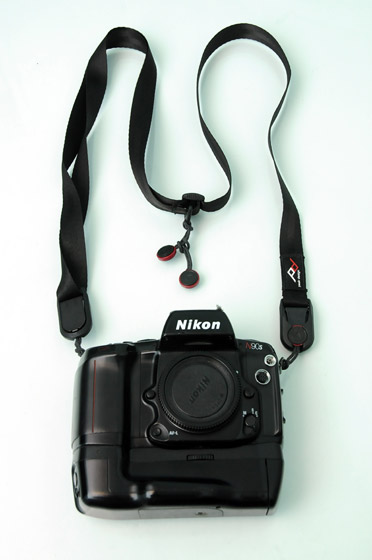 What makes the Leash so unique are its "anchor" attachments, which work as connecting points for the leash itself. The anchor discs slide into high-impact plastic locking points, and can be just as easily pulled apart. The cord connecting the anchor points to the camera is made out of kevlar, and easily held the weight of my heaviest cameras. According to Peak Design, each cord is capable of supporting up to 500lbs.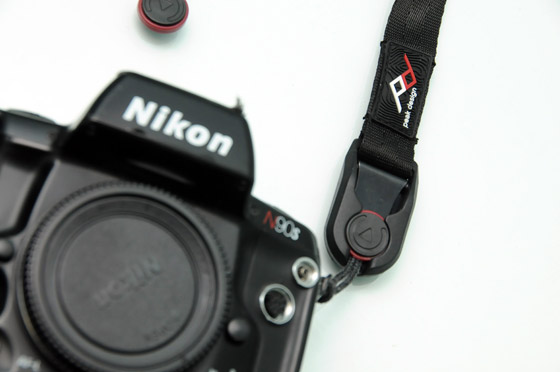 One of the unexpected benefits of the Leash is that it's a huge space saver. Over the last few year I've been lucky enough to accumulate a fair amount of photo gear. Between digital bodies like my D600's, D700's and D3's and my work-related film bodies like my F5's, shelf space has grown increasingly scarce. With sling-style rigs like the Rapid Strap or Sun Sniper systems the connecting lug juts out of the bottom of the camera, making it difficult to neatly set your gear down. Often, they just end up in jumbled piles. One of the advantages of Peak Design's Leash is its simplicity. Unlike the straps that come with my Nikon cameras, the Leash can easily be attached or removed from the camera with a minimum of effort. Unlike the sling-style straps, there's not lug screwed into the bottom.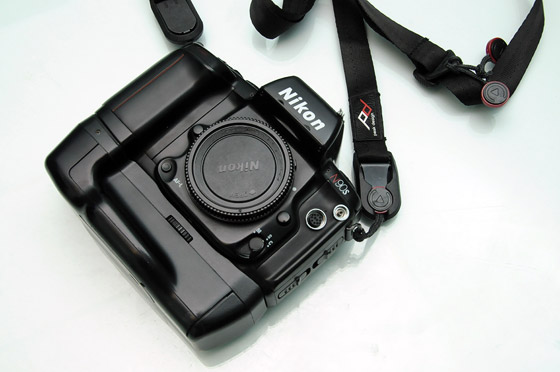 My only complaint is that I'd like an option for my larger cameras. The thin strap is fantastic for smaller or lighter cameras, but when attached to my heavier cameras it tends to dig into my shoulder a little. It would be nice to see a wider fabric used. This is a minor complaint, though. Really, the Leash is perfect for anything up to a consumer level DSLR. If you're using this as a safety strap, I suggest using it in conjunction with the Capture Camera Clip System, allowing you to lock your camera in place and keep it secured anywhere on your body.