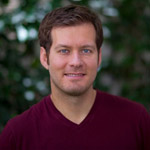 Robert Caplin
is a full-time freelance editorial, corporate, and portrait photographer based in New York City and is founder and co-editor of Photo Brigade. He's a regular contributor to the New York Times, Los Angeles Times, and the Wall Street Journal, and his work has been published in National Geographic, Sports Illustrated and Vanity Fair, among others. Robert is a graduate from Ohio University's renowned School of Visual Communication.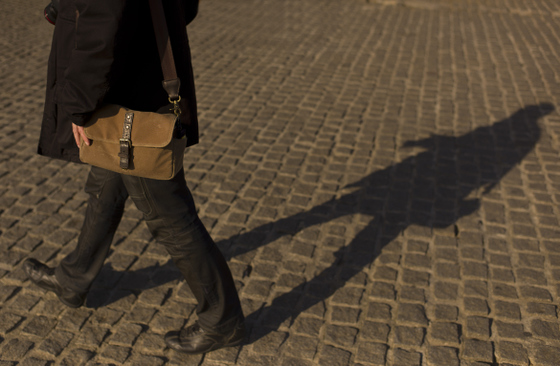 I've had my eye on ONA Bags for about a year now because they're one of the first camera bag companies I've seen that have brought that metrosexual style to the camera bag realm. There are many other bags by camera companies that I like very much, but none really stand out as very stylish, at least to me.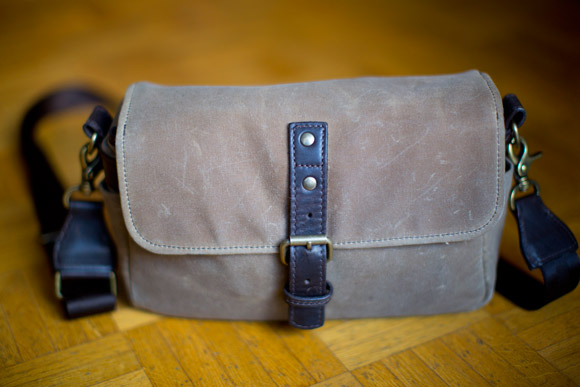 When planning my most recent trip to Barcelona and Rome, I thought it would be a perfect opportunity to put The Bowery to the test. I was curious how it would stack up to the other small camera bags like the Domke F-5XB and Think Tank Retrospective 5 that I regularly shlep my smaller gear around in, so I'll use both those bags as comparisons. On this trip I was using the The Bowery to carry my Leica M9 with a 35mm and 90mm.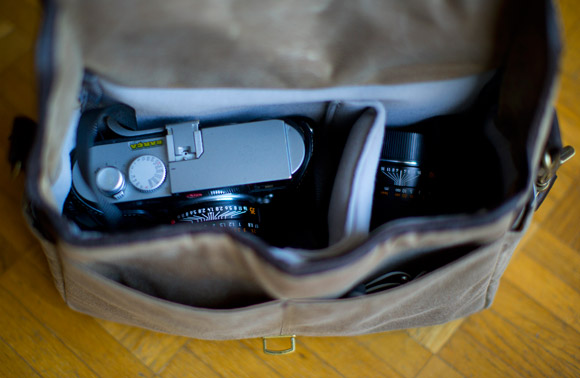 Impressions:
1) "The Bowery" by ONA is one handsome shoulder bag. So it's definitely got style points.
2) I was impressed with the quality of its fabric as I wasn't sure what to expect.  It's quite thick, durable, and seems to have a water resistant feel to it. At first the fabric is a bit stiff creating some hard unflattering folds and creases on the top flap, but after some use it begins to wear-in as all good camera bags do.
3) The Bowery is the same size as the Domke F-5XB in terms of width and depth, but the The Bowery has more padding on all sides, including the customizable dividers that separate your lenses. The Retrospective 5 is a different shape all together having more depth than width which makes it more suitable for larger, longer lenses or a DSLR with a lens attached. So I think The Bowery felt like a better solution for my Leica kit.
 4) There are two built in side flaps on both sides under the top cover flap, which extend when opening and then fold back into the bag when closing. This is a clever feature as it keeps your gear more secure in the bag and help keep your gear securely inside and the elements outside. The Domke F-5XB has a zipper under the cover flap, but that requires an extra step (unzipping) to get to your lenses.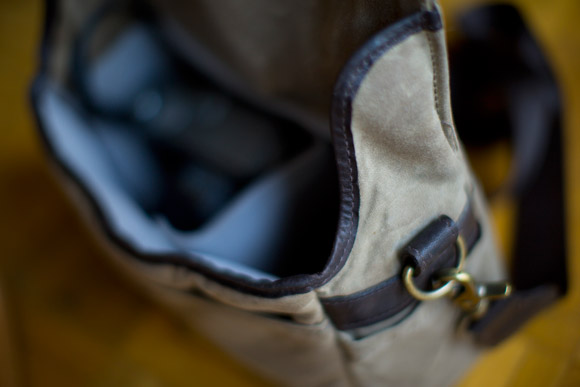 5) I'm hot and cold about the buckles and latches on this bag. They're quite stylish and very high quality, but they add a bit of unneeded weight to the bag. Also, I'm not sure if it was just my bag, but one of the hinges in the clasp that connects the strap to the bag was a bit squeaky. I noticed that the heavy metal buckles and latches make the bag a bit louder in general when you put the bag down and drop the strap as the hinge will clang on hard surfaces unlike the other two bags I've mentioned.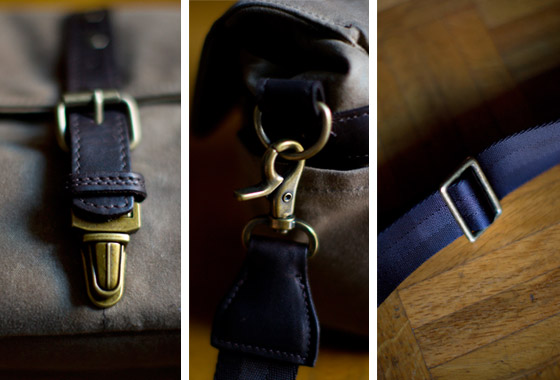 6) Like the Retrospective 5, there's a back, exterior pocket which fits my iPad Mini, which is nice to be able to pop into the bag. It's also about the perfect size for a reporter's notebook for all you photojournalists out there. The Bowery also has two front pockets which are covered by the top cover flap of the bag. In those I kept an extra battery, a few memory cards, and a thumb drive. Additionally on each side of the bag there are some very small pockets that can fit a small stack of business cards.
In summary, I'd say that if you're looking for a nice, small camera bag with style, The Bowery good buy. It'll definitely protect your precious gear as good or better than the Domke F-5XB, and you'll look far more stylish when doing so! If I were to make a few suggestions to ONA for improvement, I'd consider adding some velcro on the inside of the pockets and the underside of the cover flap as an extra layer of protection for the contents. I often find myself changing my lenses on the fly to catch a moment, so I often leave the cover flap unclasped, which is dangerous because if you squat or sit down and the bag turns over, it can result in your gear spilling out, which my battery did a few times in my hotel room when setting the bag down unclasped. Additionally, the strap, while high quality, doesn't have any rubber grips or shoulder pads like most other bags I've owned. Padding isn't necessary for me, but I do like my straps to have a bit of grip on my shoulder to keep the bag from slipping.
ONA also makes a number of other equally stylish shoulder bags and backpacks for men and women, check them out!
Please help support The Photo Brigade by using the links in this article if you decide to purchase any of the gear reviewed! Thanks!