Brad Moore
is a concert and entertainment photographer based in Tampa, Florida. Two of his biggest passions are music and photography, and he loves being able to combine the two in an attempt to capture the best moments of a show from a unique perspective. When he's not shooting concerts, he's assisting Scott Kelby and the team at Kelby Media Group.
If you want to give MOO a try, just click any of the links to MOO on this post, and you'll get 10% off your order.
A few months ago (just before Photo Plus Expo), I placed my first order for business cards from MOO. I decided to go with their basic cards on the first go-round mostly because, well, they aren't the cheapest option out there, but they're known for their quality. Plus you can put as many different images as you want on the cards to represent your portfolio. I chose to go with 10 images, so I have five of each card with my order of 50 cards.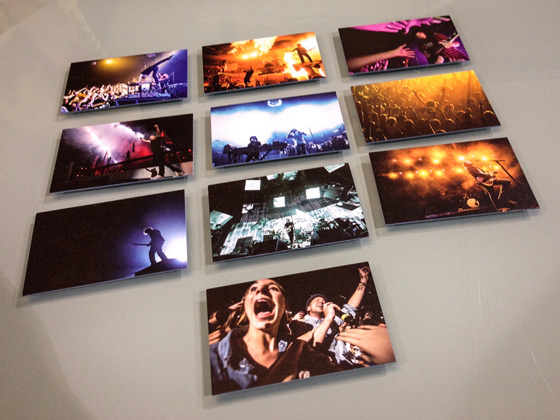 They showed up in a cool box, and even had a "Your Cards" and "Their Cards" divider to help you keep things organized. And the cards themselves had some decent weight to them.
It wasn't until I started getting cards from other people at Photo Plus that I realized just how much the cards from MOO stood out. Not only did they feel better in your hand than a basic business card, they're also slightly bigger. Why does that matter?
Say you've collected a stack of cards at a conference, and you take them out to stack them up… As you put them between your fingers to line up the edges, one card out of the stack sticks out just a bit. You have to take it out of the stack and look at it, right? You stand out from the rest of the stack. That's good.
Just after the start of the year, I realized I was running low on cards and decided to order another batch. This time I decided to give their Luxe cards a try, because if their basic cards were such high quality to begin with, what could they do to take it to the next level? Here's what…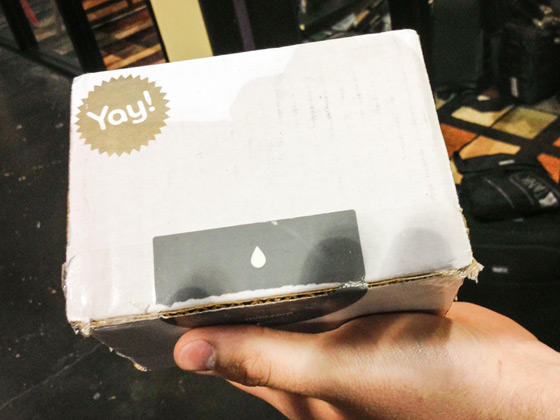 This is what shows up. I had already started to open the box when RC Concepcion stopped by to see what I was so excited about. He immediately started taking "unboxing" pictures and told me I had to do a blog post on it :-)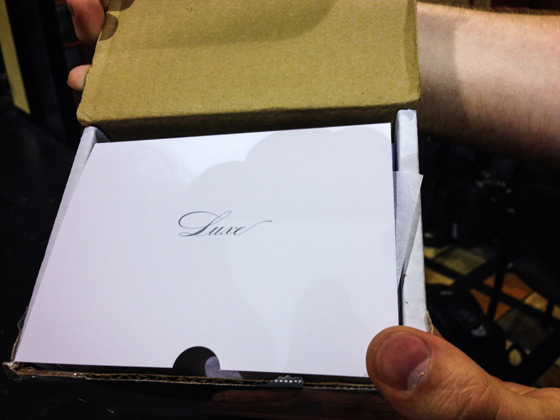 This is the first thing you see when you open the box, the Luxe label.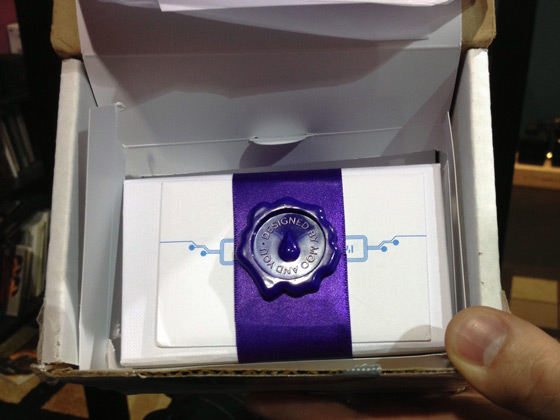 Pull back the Luxe flap (and remove the tissue paper), and you'll see the card box wrapped in a royal purple ribbon, sealed with a wax (okay, plastic) seal that says "Designed By Moo And You."
Here it is out of the shipping box. They also include a sample NFC card so you can check out the new technology if you have an NFC enabled phone!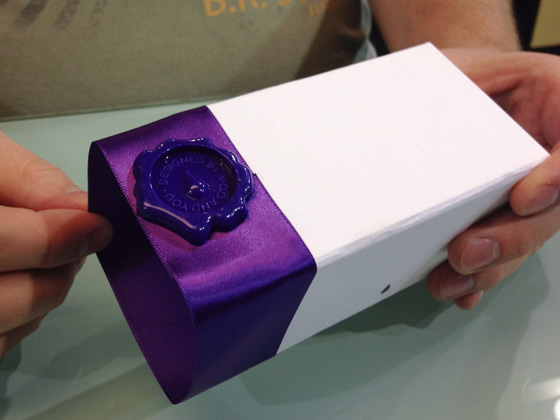 Sliding the ribbon off…

The box has a magnetic flap that opens to reveal this…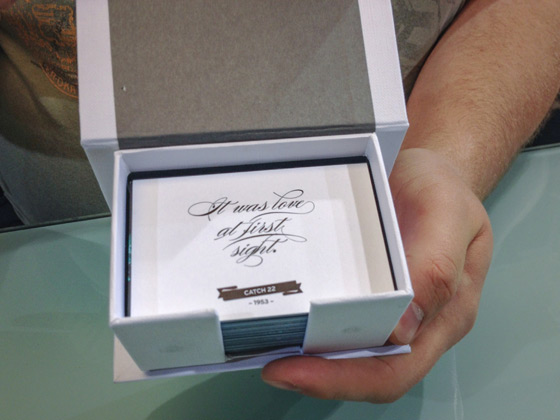 On top of your Luxe cards is a card with a QR code that you can use to refer a friend to MOO.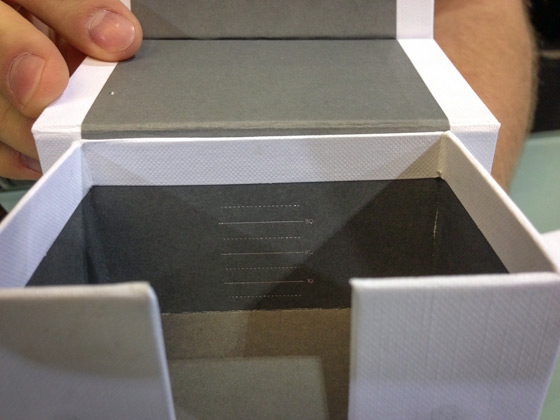 Start taking cards out of the box, and you'll see the lines inside that let you know how many cards you have left as you give them out to potential clients.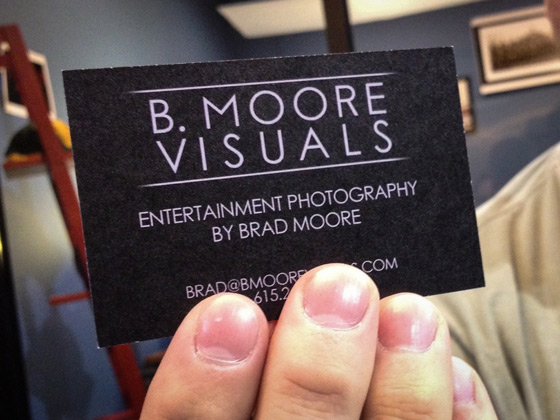 That's the back side of my card, which is the same on every card, with my contact info.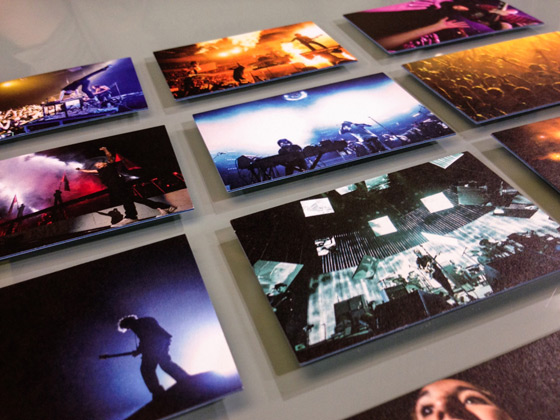 And that's a more closeup look at the front of the cards (the photo at the top of the post shows all of the cards).
The Luxe cards have more texture than the basic cards, which you can see in the photo above, or this one that shows two cards with the same image. The top is the basic card, which is a smooth paper, and the bottom is the Luxe, which is textured.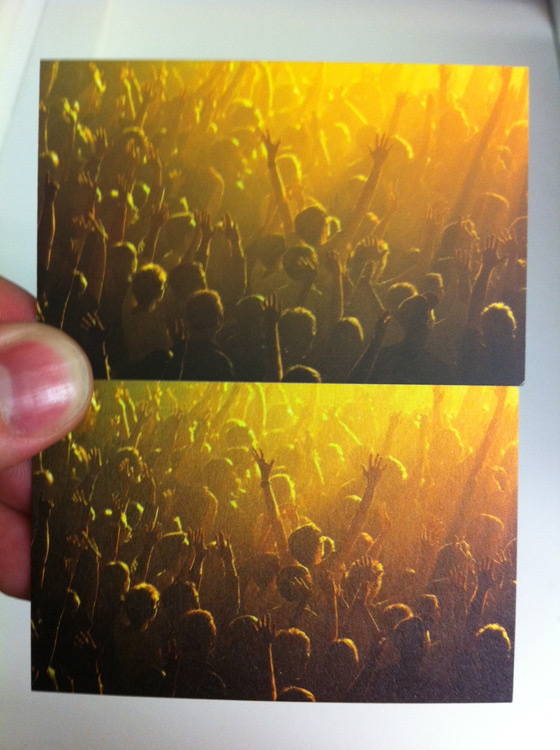 The Luxe card is also thicker, adding more weight to the card, and it has a colored layer in the middle that adds vibrancy to the edge. You can choose from black, red, blue, or just go with plain white if you don't want a color. I went with blue, as you can see here…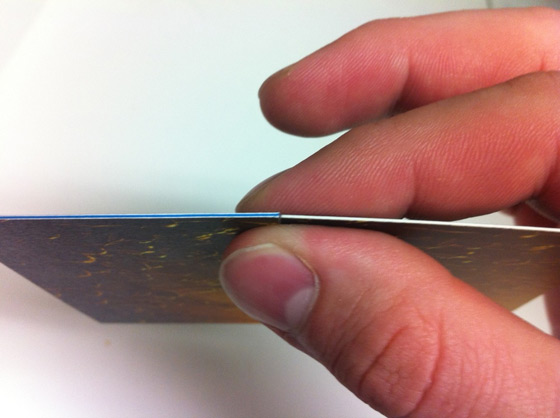 So, needless to say I'm a fan of both the basic and Luxe cards. You really can't go wrong with either one. And they have a ton of other options like glossy cards, mini cards, and the NFC cards I mentioned earlier that I haven't tried yet.
Another thing I forgot to mention earlier is that the MOO website is very easy to use. They have great instructions and guidelines for creating killer cards, and they even have beautiful templates to choose from if you don't want to create your own. From a customer standpoint, it really doesn't get much better than the overall MOO experience. Thanks MOO!