The Photo Brigade has partnered with
Lensbaby
to ship their new Pro Effects Kit from shooter to shooter across the United States. We will be posting photos, videos, and reviews from stops along the way. If you're interested in trying the kit yourself, please
email us
about getting on our list. If you can't wait, you can
buy a Pro Effects kit online
!

Chip Litherland
is a self-diagnosed color addict. Pretty much sums it up. He is also an award-winning photographer based in Florida, with over a decade of experience working in photojournalism. He is a regular contributor to The New York Times, The Wall Street Journal, and ESPN the Magazine, and his work has appeared in TIME, The Washington Post, The New York Times Magazine, Newsweek, among others. His work has been recognized by Pictures of the Year International, Best of Photojournalism, Atlanta Photojournalism Seminar, Southern Short Course, and the National Press Photographer's Association. Since his departure form newspapers, he has been tackling the marketing, advertising, travel, and
wedding world
with the same passion as his editorial work. His newest venture is
FOCUSED
, a project challenging 200 photojournalists, including 30+ Pulitzer prize winners, around the globe to using only one click of the shutter on a single roll of film to create one compelling and lasting frame. Chip is married to his lovely wife, Elaine, and they have two beautiful daughters together. He is on a 12-step-program to break the cycle of addiction to random gratuitousness in his work, filling rectangles with extremely anal, over-saturated compositions, and consuming his weight in Chipotle burritos.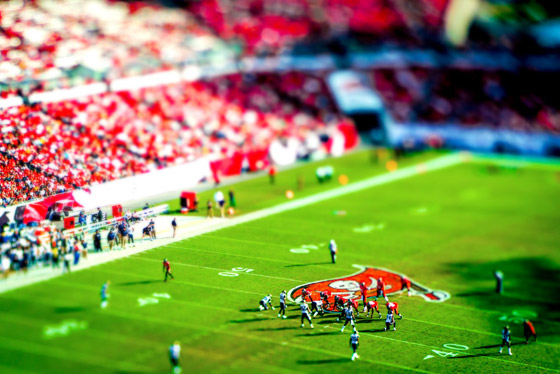 To be brutally honest, I really hated the Lensbaby when it first came out.  I saw it as a fad, something that would just be overdone to a point where I couldn't look at it anymore.  So needless to say when The Photo Brigade asked me to take the newer version out for a spin, I was hesitant, but I opened my mind and accepted.  Perhaps I missed something the first go-round.
I was given the Lensbaby Pro Effects Kit, which includes the 35mm, the 80mm, the Composer Pro lens body and a macro modifier.  It took me only a few seconds to figure out how everything was situated and how to use the lenses with the adapter on a Nikon d800 without any help from instructions or Google.  It's user-friendly enough where you really can't mess it up.  I still figured out a way to do that because the macro modifier is essentially a piece of plastic that is locked in between the actual lens and the body and can be overlooked rather easily.  It's a pain to get on and off.  Once I got it off it never went back on.  Most of my macro photography is shot at really wide open open apertures which has the tilt-shift look with the shallow depth of field, so I don't see a use for that at all personally.  I may be technically challenged but even the carrying cases are awkward to get the lenses in and out of.  I would rather see the lenses come in a felt bag or something where I can toss it in a pocket rather than hard plastic cases that are cumbersome and will more than likely get lost or snap in my bag.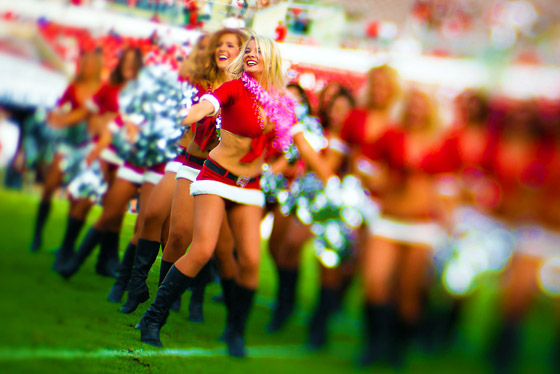 The 35mm lens, which has a singular spot of focus like the original lens was not really my bag either.  I'm not saying that it wasn't useful or fun, because I'm sure it would be in the hands of others, but for me I wanted a longer lens where I could play with scale and perspective a bit more.  The wide angle just didn't really do enough of the blurriness for me.  I never used it.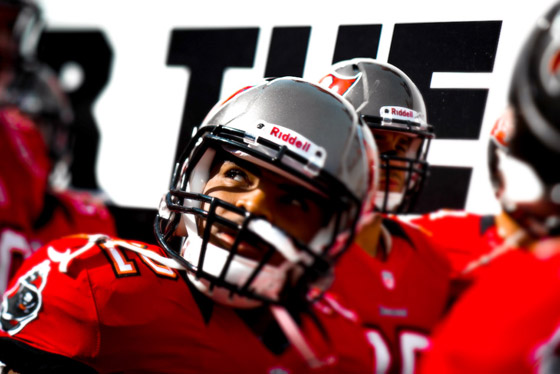 All of that being said the 80mm is where the Lensbaby shines.  That lens is great fun to play with.  I ended up using it during a NFL game between the Tampa Bay Buccaneers and St. Louis Rams, and had it attached to a Nikon d800 body while I shot my normal photos for the team on the final home game of the season.  I got a few weird looks from other shooters and fans wondering why my lens was broken and limp.  I handed it over to a few photographers and they were able to operate it right away without any help.  I was pleasantly surprised how well the poor-man's tilt shift actually performed.  The sharp areas were really tack sharp and the out-of-focus areas produced a nice effect with much cleaner blobs than I thought.  (This review is really hard to write eloquently, by the way)  I found myself going to areas of the stadium I've shot for years with a fresh set of eyes and excitement to make pictures that had a completely different feel with the Lensbaby.  I was even able to mimic that Laforetesque view of the world (albeit without the heli) from overhead really playing with perspective and scale.  I could see shooting from a heli would be a lot of fun with this thing.  Perhaps next time The Photo Brigade could spring for one.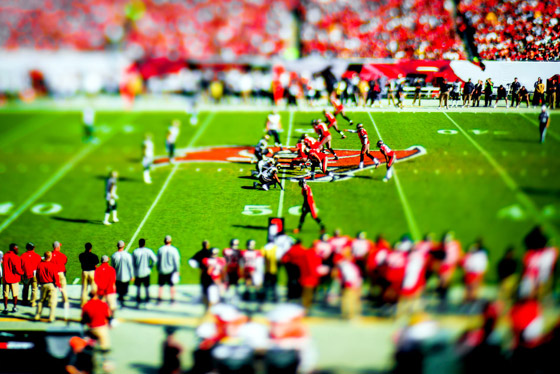 Overall, I was really impressed with the quality of the images when I pulled them up on the computer.  Beautiful, crisp and clean.  The actual mechanics of using the contraptions takes a bit of getting used to, but when all is said and done, I could see having the 80mm in my bag for when I need to offer a client a different look on something they've seen over and over.  It definitely still has the potential to be overdone like your cat on Instagram, but I can't see any reason to argue against something so fun and useful in the right situation.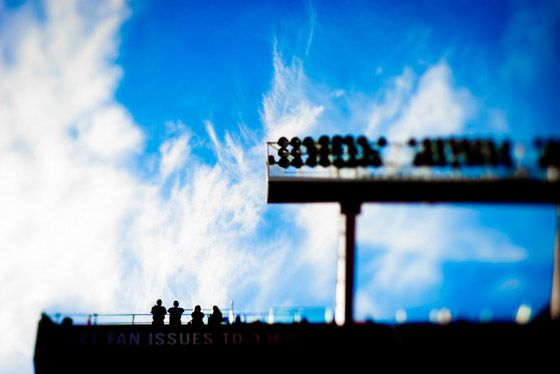 Props to Lensbaby for updating and making their product less of a toy and more of a tool I can see actually wanting now.  Like.