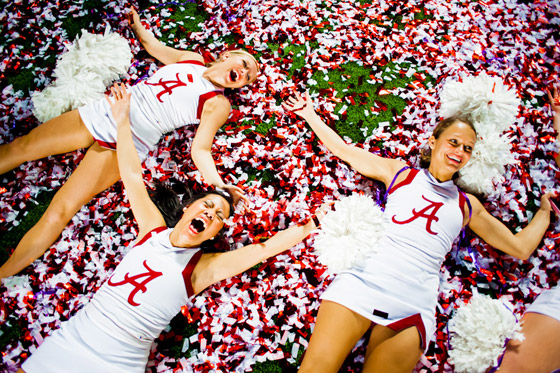 Sarasota, FL-based photographer Chip Litherland shares photos of the BCS National Championship Game.
Sometimes the big game is just a big dud.

There are blowouts every week in sportsland, but would would expect the BCS National Championship Game to be more of a – cough – game.  Not so much.  My challenge is to make something out of it.  I sat there after the first half with Alabama up several touchdowns up on Notre Dame and ate a terrible hot dog in a media room where all the photographers just looked depressed.  All of the excitement, the adrenaline, and preparedness was sucked right out of everyone.  No hopes of a comeback.  There were just a lot of shocked Notre Dame faces and chants of "Roll Tide!"  Over.  And over.  And over.
Continue reading and see more photos on Chip's blog.