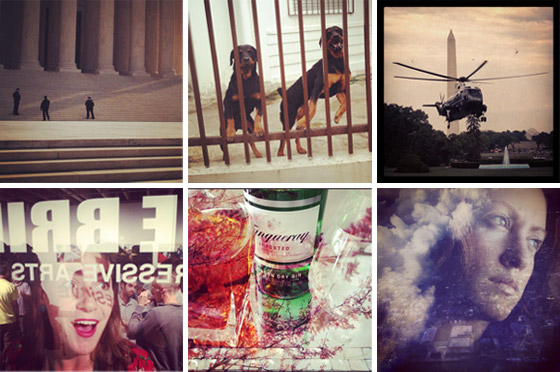 DC-based photographer Melissa Golden talks about her love affair with Instagram and why she's deleted her account.
I got my first iPhone in January of last year.  Instagram was pretty much the first app I downloaded and I immediately fell in love.  I loved its ability to connect me to others visually and I began to quip in pictures.  I loved the way the images looked on my phone and I was romanced by the filters.  I would get heady when my likes would creep into the double digits.  I shot for myself, but increasingly my steadily growing "audience." I experimented in ways I was not allowed to for work.  I composited images and dodged and burned and really painted fantastical scenes.  It marked a rebirth of a creativity I thought I'd lost.  It was so easy and stealthy and casual and I photographed the kinds of things I hadn't shot since I was a student- but I was a better photographer who had long been "too good" to carry a big camera with me everywhere because that's for when I get paid.  I brought my trained eye to the iphone and Instagram made me fall in love with photography all over again.  It was a true honeymoon.  We were so in love.  Instagram even made me a featured user, bringing me over 14,000 new followers.

For all these reasons, I will be forever grateful to Instagram, but that doesn't change the fact that I deleted my account this month.
Continue reading and see more photos on Melissa's blog.