Breck Sargent
studied photography at the Academy of Art in San Francisco, and is currently working in Boston as a freelance wedding/commercial photographer. Breck also does freelance retouching and has done work for Rue La La, Converse, Saucony, PUMA, Life is Good and other major brands. In his spare time, Breck enjoys playing the guitar, traveling, singing Cambodian karaoke and restoring vintage scooters.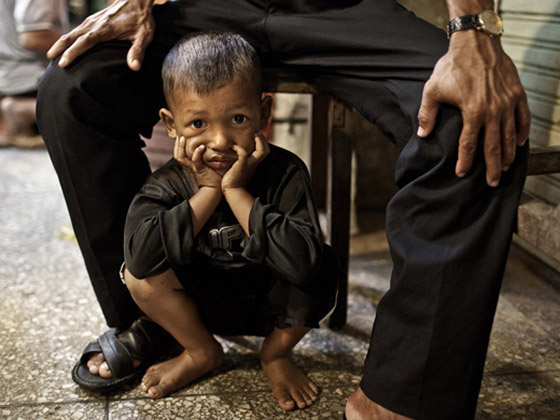 In 2003-2004 I worked as a volunteer in the Cambodian Community of Oakland, CA. I grew up in small town, USA and at the time was very unaware of the amount of culture and the things the Cambodian people went through during the Pol Pot genocide. I heard so many stories of pain and loss. Fading memories of bad times, which in a way can be a good thing, but also fading were the good memories, and no photos to help bring back that nostalgia.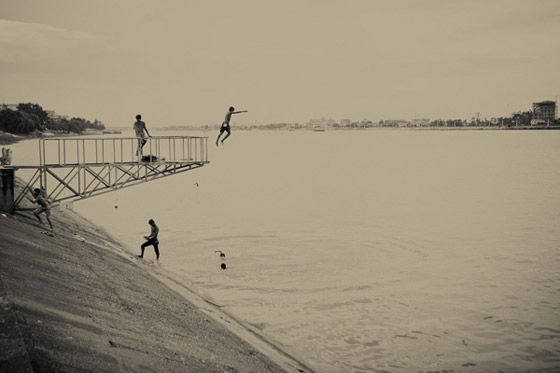 I met with many Cambodians that told stories of loved ones passed, but no photos remained. Most records were destroyed, and a surprising amount of Cambodians that survived don't know their true birthdate. It wasn't until I got back from my first trip to Cambodia in 2006 that I had the idea to take family photos in some of the poor, lesser traveled areas of the country. After keeping the idea in the back of my mind for years, I saw the opportunity for it to happen through a Kickstarter campaign. You can see a small selection of my personal work in Cambodia here and help spread the word/back my project on Kickstarter.